In January 2023, it was announced that this fall, the Danish company Nilfisk - a global market leader within professional cleaning equipment and services - would move its head office from Brøndby, a suburb to Copenhagen, to a brand new office building in Nordhavn, central Copenhagen.
The time has now come. Today, Nilfisk moves into its new head office in Nordhavn.
It will serve as an inspiring hub for Nilfisk's strategic journey towards long-term sustainable growth. The vibrant working environment will foster a collaborative culture and will become a meeting place for the many international colleagues in Nilfisk. Further, the new head office will underline Nilfisk's position as an innovative, customer-focused and sustainable company with a strong Danish heritage.
Sequence contains no elements
Towards a more sustainable future
As part of Nilfisk's business strategy Business Plan 2026, Nilfisk are committed to deliver on several ambitious sustainability targets. The new office is set to achieve DGNB Gold - a certification scheme for buildings and urban areas, based on a holistic approach to sustainability within three main areas: social, economic and environmental sustainability.
Further, the new location in Nordhavn provides easy access to public transportation such as busses, metro, s-trains and regional trains. Bike lanes will also ease the commute to the office for employees living in the Copenhagen area.
"Moving into the new head office is a milestone in the history of Nilfisk. It reflects our position as an innovative, international company with a strong commitment to sustainability. The head office is designed for modern activity-based work as we want to foster a collaborative culture and a growth mindset among our employees. Leading the industry with sustainable products is a top priority at Nilfisk, and we are looking forward continue to deliver on our ambitious targets in Business Plan 2026 from the new head office," says interim CEO of Nilfisk, René Svendsen-Tune.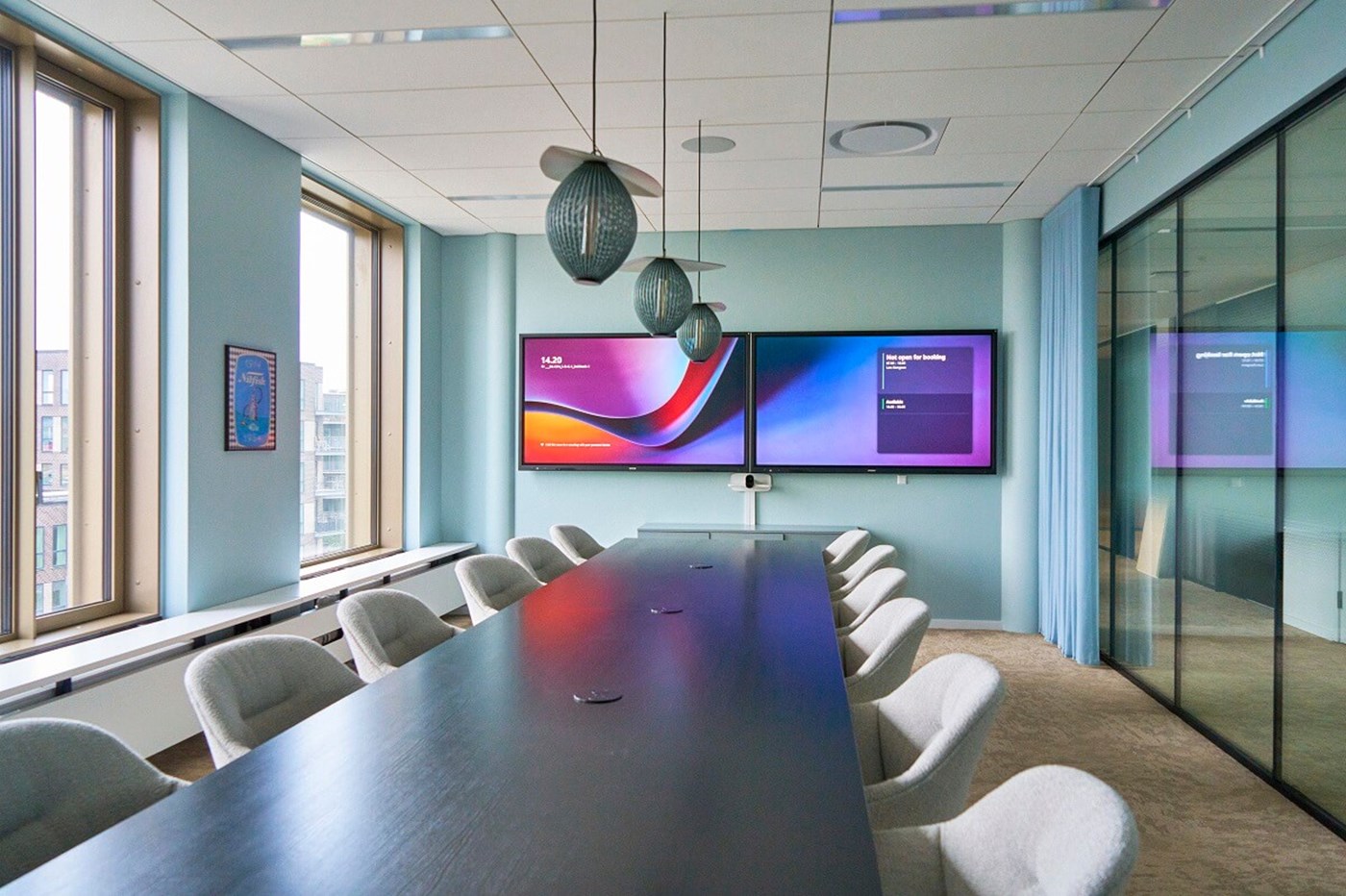 Nilfisk mostly has administrative staff in Denmark. Production, warehouses, and distribution are located around the world, primarily in Europe and the USA. The company still has an R&D department in Hadsund, Denmark, and the specialty business Nilfisk Food in Aalborg, Denmark. In total there are about 430 Nilfisk employees in Danmark and 4700 globally.
Nilfisk moves into the new head office on Marmorvej 8, DK-2100 Copenhagen Ø, Wednesday, October 25, 2023.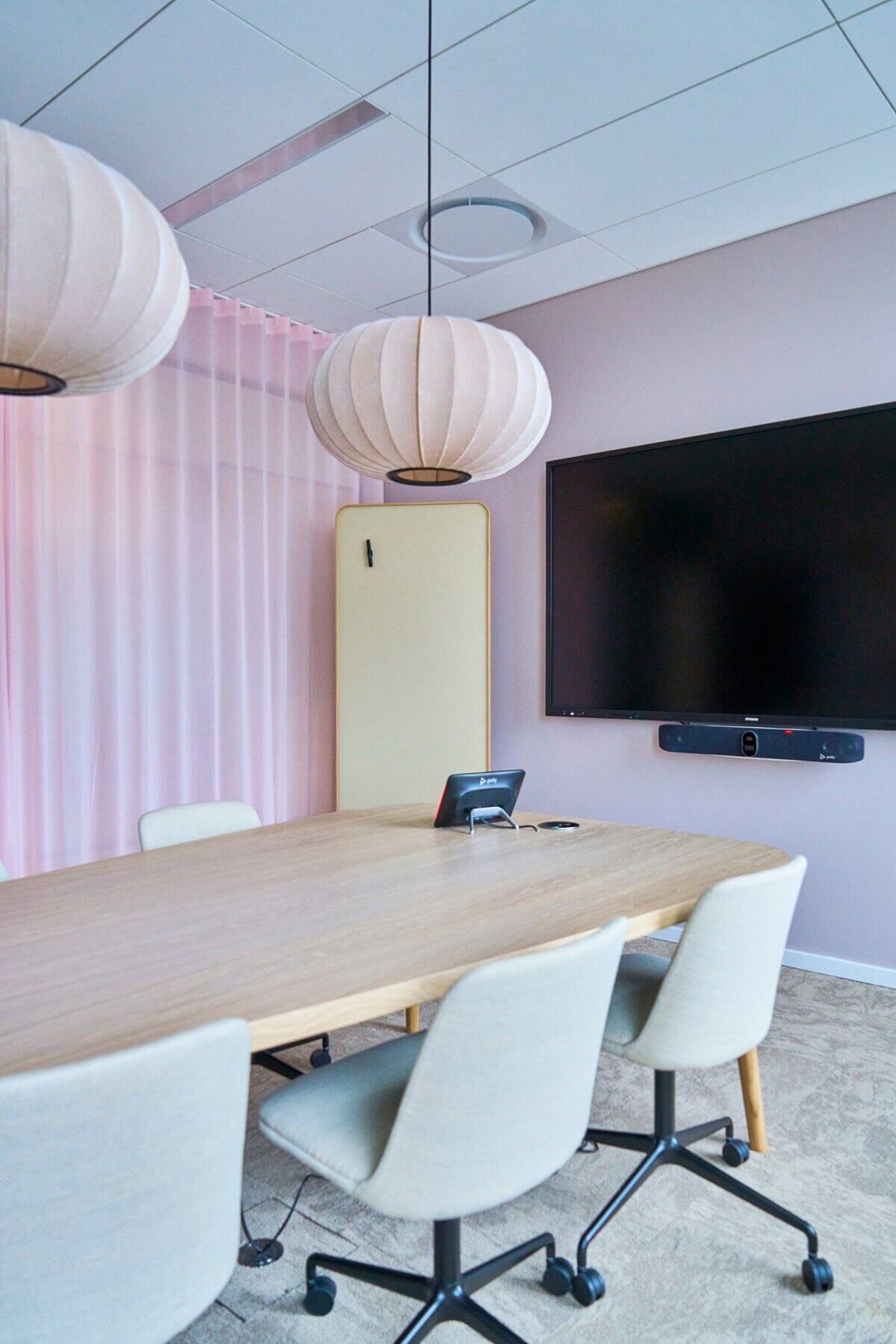 About Nilfisk's new head office in Copenhagen
The facade is made of lime mortar rather than the traditional cement mortar. Lime mortar emits significantly less CO2 compared to cement mortar.
The steel composite beams are made of 98% recycled steel.
The wood flooring is made of so-called 'offcuts', which consist of leftover wood which contributes to upcycling.
PensionDanmark is project owner, and NCC Denmark is the turnkey contractor. PLH Arkitekter has designed the building, and Rambøll is the engineer.
The new head office aims at achieving a DGNB Gold certification. The certification documents that the building has been constructed to a high standard within the five main themes: Process Quality, Environmental Quality, Economic Quality, Socio-cultural and Functional Quality and Technical Quality. Read more about the certification criteria here: https://rfbb.dk/dgnb
Press contact
Michael Rask
Corporate Communications Consultant
+45 4134 9434
mrask@nilfisk.com
About Nilfisk
Nilfisk was founded in 1906 by the Danish engineer P.A. Fisker. Today the company is a world-leading global provider of professional cleaning equipment and services. More than 90% of sales are for professionals while the remaining part of the business aimed at consumers covers floorcare equipment, vacuum cleaners, and high-pressure washers.
Nilfisk's products and services are sold in more than 100 countries and produced at 9 manufacturing sites across the globe. The main facilities are in the US, Mexico, Hungary, Italy, and China. A total of approximately 4,700 employees secured revenue of 1,069.5 mEUR in 2022. The largest single market is the USA covering 30% of revenue in 2022, followed by France (11%), Germany (10%), the UK (5%) and Denmark (4%).