Make it safer and easier for staff to deliver
Keeping orders fulfilled, and customers satisfied, is a matter of efficiency. That efficiency can be improved with the right cleaning program – one that keeps your floors free of slip and contamination risks, and your shelves free of potentially harmful dust. 
Nilfisk solutions prioritise fast, effective performance across spaces both large and small, whenever and wherever you need it. Explore our extensive portfolio, and see how we can help keep your operation at its safest, smoothest, and most efficient. 
Warehousing & Logistics Applications
Large-area cleaning
The biggest floorcare requirements seem a lot smaller with help from our ride-on scrubber dryers and sweepers. Clean up to 16,000 m2 per hour with safe, spotless results, and optimise productivity with help from high-volume tank capacity, extensive battery runtime, and wide cleaning paths. 
In addition to individual solutions, you can also take advantage of our combi machines to sweep, scrub, and dry – all in a single pass. In an era where speed can make the difference to your bottom line, our combination solutions make it easier to prioritise safety without compromising on success.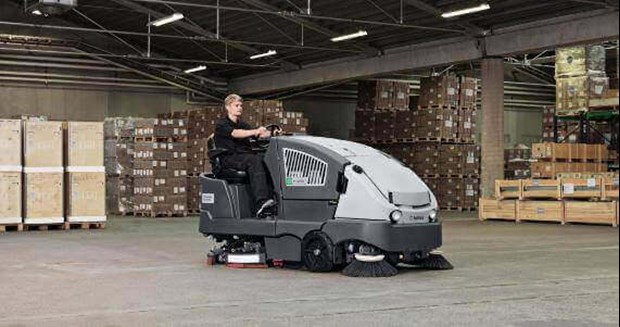 Ailes and pick/pack areas
Compact spaces need compact cleaning solutions in order to maintain high standards of cleanliness and accessibility. Clean your pathways the smart, safe way with help from our walk-behind and ride-on scrubber dryers and sweepers. 
Space-efficient, manoeuvrable, and reliable, these Nilfisk machines handle tight turns in confined spaces with ease, making them ideal for use in high-traffic aisles and pick/pack areas. Combined with optional DustGuardTM technology, they provide your people with less intrusive solutions for ensuring safer working conditions.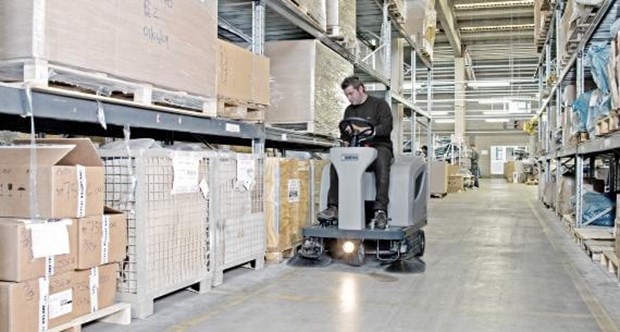 Debris and spillage
When it comes to controlling and containing materials ranging from harmless to hazardous, we help you safeguard your personnel and products with a full range of mobile and fixed industrial vacuums. 
Our industrial vacuum cleaners are reliable solutions for total control of all dust and debris, from initial collection to final disposal, ensuring a safer environment for your people and optimal product quality for your customers. Many models include self-cleaning InfiniCleanTM filters and exposure-proof safety bags that make it easy for operators to keep sites – and themselves – risk-free from start to finish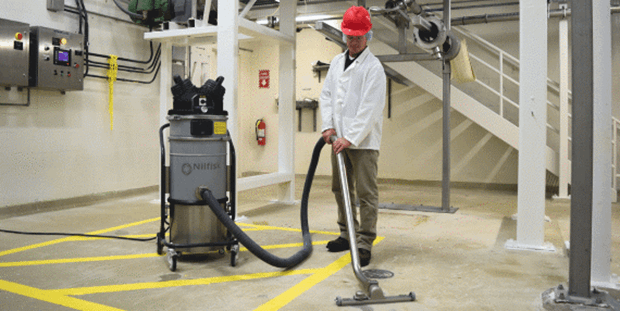 ​Loading bays and ramps
The superior ramp-climbing ability and durable design of Nilfisk floorcare solutions enable loading bays to be cleaned reliably with ease.
For indoor use, our sweepers can be equipped with battery-powered or LPG motors. For outdoors, both petrol and diesel engines are available.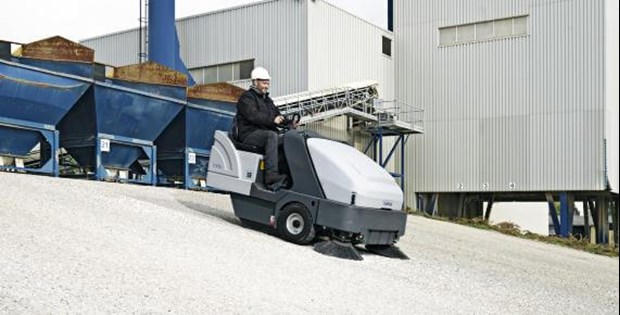 Outdoor areas
Our large-scale sweepers offer some of the market's most innovative outdoor cleaning capability, with the ability to tackle car parks, warehouse exteriors, and factory grounds in far less time than conventional sweepers, for consistently superior results.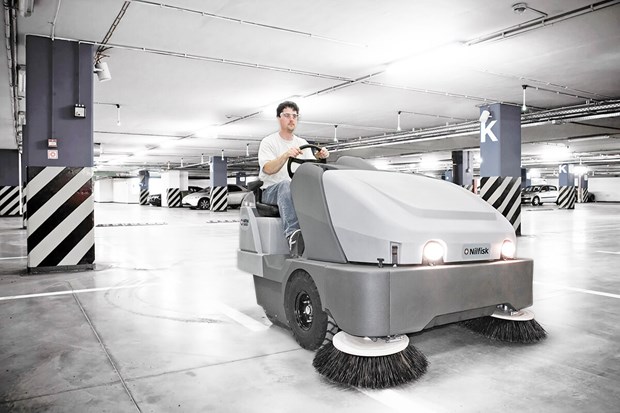 Trucks and equipment
The impact of your cleaning program needs to extend beyond facilities alone, so we help keep your transportation fleet in line with customer expectations and compliance standards.  
Available in stationary and mobile configurations for hot- or cold-water applications, our pressure washers can clean your largest vehicles quickly and effectively, extending their lifetime and safeguarding your operation – and reputation.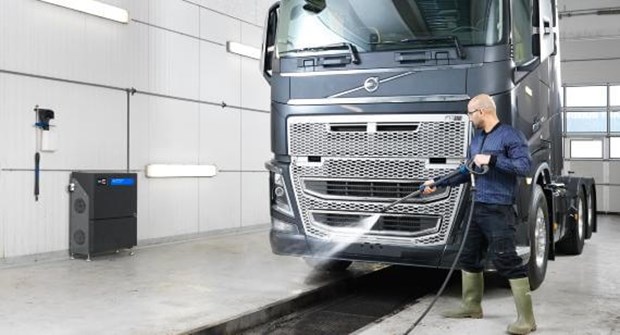 Warehousing & Logistics
Keep business on track with a higher
standard of sanitation and presentation
Improving cleanliness for over 100 years
Nilfisk floor and surface cleaning equipment is designed to make facilities more sanitary and cleaning practices more productive. Our environmentally-sound cleaning solutions improve cleanliness with fewer chemicals and less labour, and boost comfort and the overall experience within facilities. Quick and efficient cleaning solutions that will enhance your reputation and productivity are all part of our commitment to provide you with superior value, reliability and efficiency in everything we make and everything we do.