Protect every aspect of your investment
A clean work environment can make the difference between adequate results and outstanding success, in terms of both safety and uptime. Let Nilfisk help you achieve the best possible productivity and results with powerful, highly efficient equipment that can keep the largest facilities in an optimal hygienic state. Browse our selection of high-performance solutions to learn what makes Nilfisk equipment so effective when it comes to creating pristine manufacturing conditions.
PRODUCT QUALITY ASSURANCE
Take care of your product from start to finish
Nilfisk equipment helps you quickly and effective capture and dispose of particles, fine dust, and debris created during production. Constant and consistent daily cleaning, involving the collection of waste from the production and assembly lines, helps prevent dust-fall and contamination of surrounding areas, preventing product contamination while ensuring operator safety.
Our solutions help you match GMP-certification standards while maintaining a high-quality standard of your final product assembly.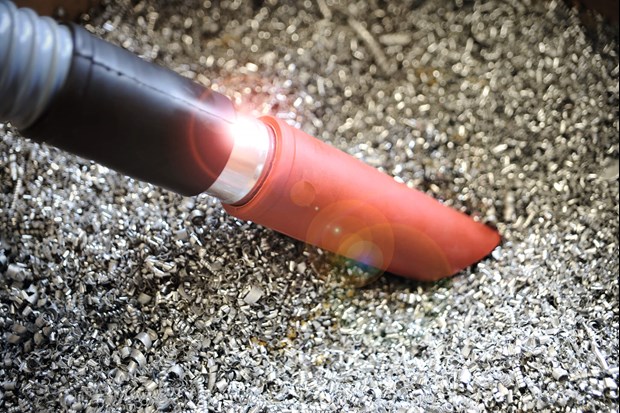 MACHINE CARE
Keep things moving smoothly
Preventing equipment deterioration is a priority in any operation. Nilfisk industrial vacuums can help guarantee that your equipment functions perfectly and prioritise uptime, avoid malfunctions, and offset deterioration risks. Even a few minutes of downtime can prove highly costly, resulting in high losses over time.
For these reasons, ensuring machine cleanliness – as well as that of the environment in which they operate – is essential to operation. We offer an extensive and comprehensive range of cleaning solutions, including scrubber dryers, sweepers, industrial vacuum cleaners, centralised vacuuming systems, and hydro cleaners – all of which are useful tools for keeping your operation moving smoothly.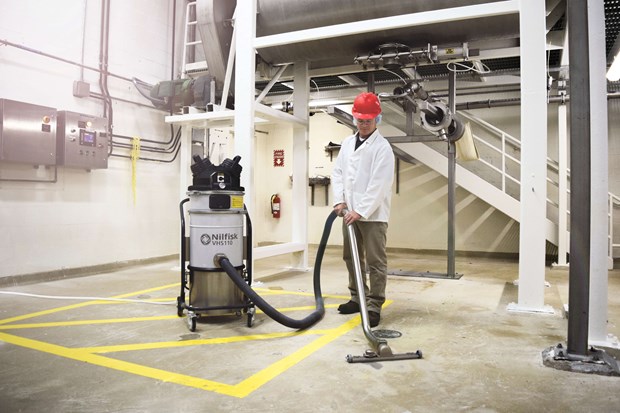 MAINTAINING SAFETY
Protecting every process from the smallest threats
The presence of very fine powders, adhesives, textiles, resins, and oils produced during manufacturing represents a health and safety hazard: if such materials fall on the floor, they may cause accidents, including fires. In order to safeguard the well-being of your personnel, Nilfisk offers solutions for managing these residues, comprising a wide range of scrubber dryers and sweepers – including robotic floorcare – ATEX-certified vacuum cleaners, and high-pressure washers that use either hot or cold water and detergents where applicable.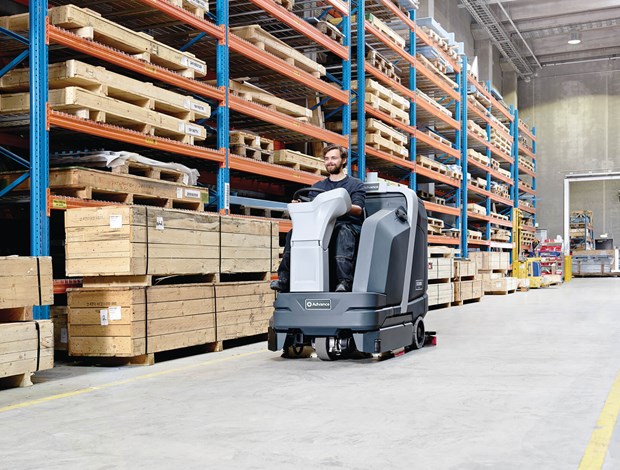 Improving cleanliness for over 100 years
Nilfisk floor and surface cleaning equipment is designed to make facilities more sanitary and cleaning practices more productive. Our environmentally-sound cleaning solutions improve cleanliness with fewer chemicals and less labour, and boost comfort and the overall experience within facilities. Quick and efficient cleaning solutions that will enhance your reputation and productivity are all part of our commitment to provide you with superior value, reliability and efficiency in everything we make and everything we do.