Produce more of the most reliable products and improve daily operations
Your operation needs to be productive and profitable, but it also needs to be safe. The right cleaning solution is the one that maximises the safety of your workplace while helping to reduce raw-material loss. Nilfisk solutions help you do both, with industrial-grade equipment that provides for a minimum-risk production environment. Explore our portfolio and learn why Nilfisk is the best choice for getting a clean working environment, while ensuring save of time.
SHAVINGS/OIL RECOVERY
Reduce downtime and save resources
A Nilfisk industrial vacuum is the ideal tool for your industrial operations, easily removing metal shavings from machinery and tools after each cycle – even when they're mixed with liquids like oil, coolants, or emulsions. Solid and liquid components are separated via our macro-filtration process, allowing emulsion to be reused. Productivity is exemplary with these high-efficiency solutions: while a 1000L tank might take 2 people nearly 5 hours to clean, our oil vacuums can do the job in 2.5 hours.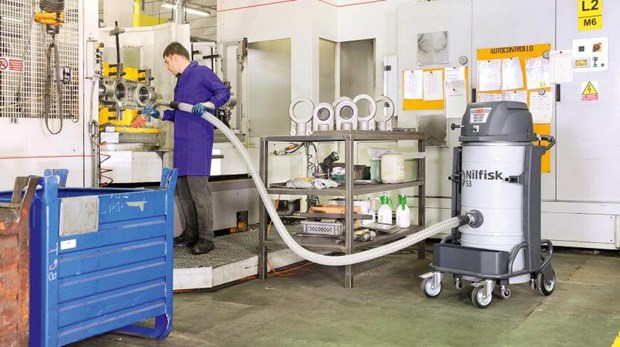 ADDITIVE MANUFACTURING
Maximise safety from start to finish
After every additive-manufacturing process, it's critical that all metal residue is removed in order to prevent cross-contamination and safeguard product quality. Explosive powders are especially troublesome, but our specialised, ATEX-certified industrial vacuums make it easy to protect your staff with immersion-separator containment technology. Hazardous powders are collected directly into the containment system, and steeped in mineral oil that neutralizes potential hazards – providing you staff with safer cleaning processes and more secure disposal options.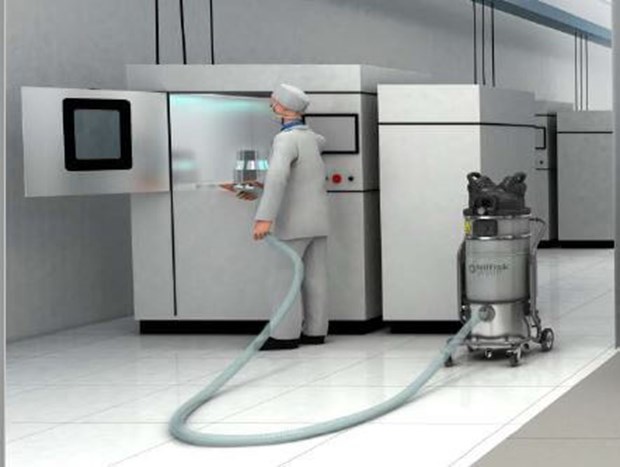 PRECIOUS-METAL RECOVERY AND RE-USE
Recover what matters
Across the production cycle, your tools are bound to create shaving waste, so we offer the ideal solution: industrial vacuums equipped with material-specific filters that can continuously collect these precious resources for safe reuse.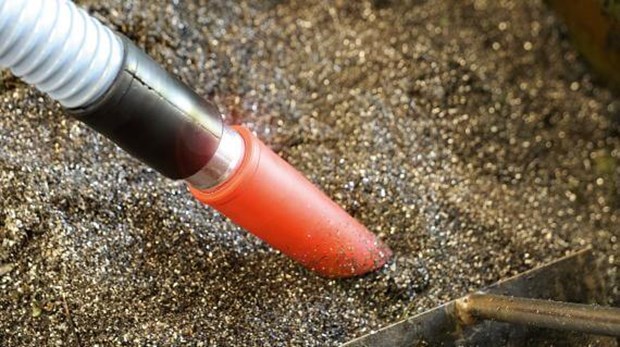 GRAPHITE RECOVERY
Maintain product quality while safeguarding health
Nilfisk offers dedicated solutions for production of refractory materials, lubricants, pencils, colorings, electrodes, and molds for reactive metals – all of which contain graphite. Our industrial vacuums can continuously vacuum high quantities of powder and waste material produced by milling cutters, and they help guarantee optimal product quality by preventing contamination from production wastes while also helping maintain the cutters themselves in a healthy, dust-free environment.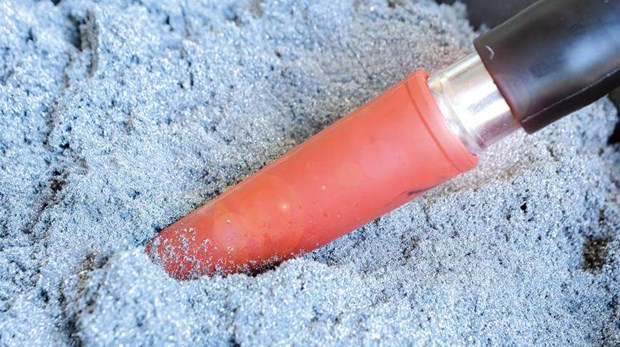 SLUDGE RECOVERY
Handle the hardest jobs faster and easier
Grinding sludge is quite heavy and must be recovered quickly. A Nilfisk industrial vacuum is the tool for the job, with three-phase wet/dry vacuums ensuring excellent airflow, suction, and motor performance. The right accessory kit helps deliver optimal performance for your specific challenges, as well.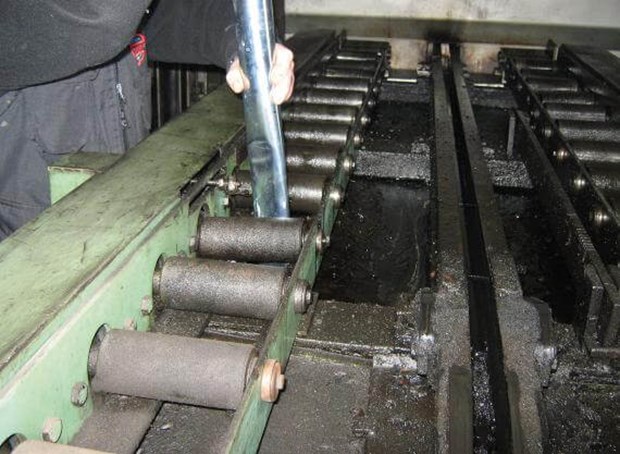 FLOORCARE
Minimise risks during operations
Soils, ranging from ordinary dust and dirt to oil and debris, are commonplace in industrial environments – and they require industrial-strength floorcare. Our durable, high-performance solutions tackle such challenges with ease, improving productivity without requiring extensive, difficult maintenance.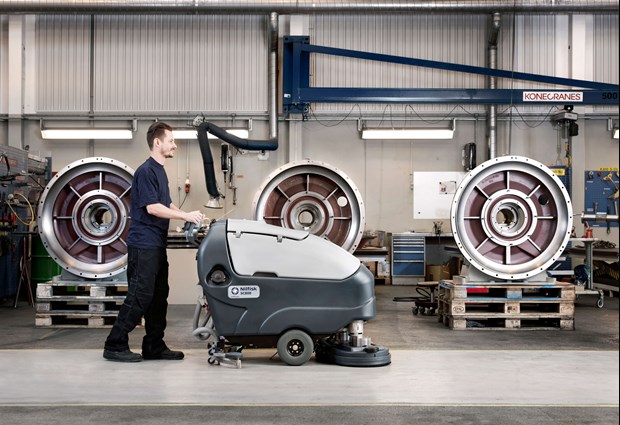 DEGREASING
Keep spaces hazard-free and ready for traffic
Our hot-water pressure washers are the perfect tools for removal of oil and other lubricants from your machinery and floors. With the right attention to detail, we help you keep your equipment fully degreased and ready for use, while your floors remain perfectly clean and safe for traffic.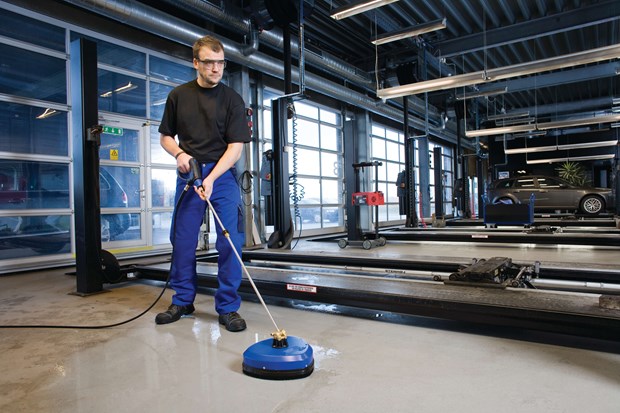 Improving cleanliness for over 100 years
Nilfisk floor and surface cleaning equipment is designed to make facilities more sanitary and cleaning practices more productive. Our environmentally-sound cleaning solutions improve cleanliness with fewer chemicals and less labour, and boost comfort and the overall experience within facilities. Quick and efficient cleaning solutions that will enhance your reputation and productivity are all part of our commitment to provide you with superior value, reliability and efficiency in everything we make and everything we do.