Make every project safer for those working on it – and those who come after
The task of crafting the world's buildings is defined by significant challenges. Dust and debris, whether harmless or hazardous, must be controlled in order to preserve the safety of personnel and the public. Nilfisk offers a variety of professional and industrial solutions for ensuring that your site remains clean and safe – not only during work but afterwards, as well.
CONSTRUCTION PROJECTS
Keep productivity and safety where it is needed
Nilfisk equipment comes in handy whether you're constructing, renovating, or preserving a building – at all stages of the job, and regardless of the materials you use. Maintaining the cleanliness and safety of your workspace, and your equipment, is an ongoing process that we support with solutions for dust-management, sweeping, and pressure-washing.
Find the offering that matches the scale, objectives, and compliance requirements of your project by exploring our portfolio, and ensure that every job is done effectively, efficiently, and safely.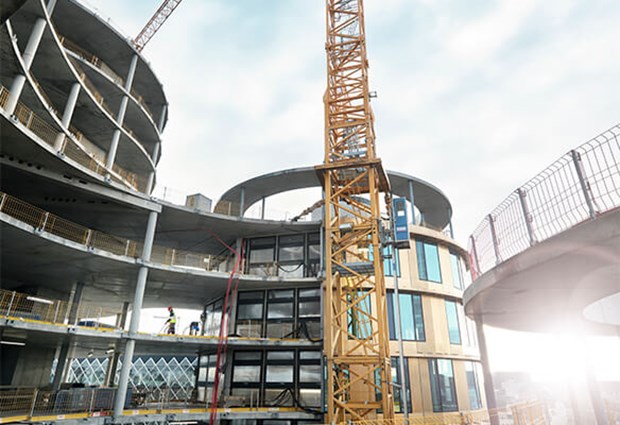 HAZARDOUS DUST 
Control the presence of hazardous dust
Dust is one of the biggest challenges present at any building site, especially hazardous H-class dust. But the right dust-management equipment will help you eliminate risks to the health of your personnel and the successful completion of your project. Visit our Hazardous Dust page, and learn more about our high-performance H-class dust extractors.
DEBRIS CONTROL
Keep debris to a minimum from start to finish
Navigation and work are both easier when your site is kept clear of unnecessary waste, so Nilfisk floorcare and high-pressure washing solutions are built to help ensure consistently optimal working conditions. Our sweepers handle big or small floorspace with ease – up to 16,000 m2 per hour with gas- or battery-powered models – while our ergonomic, versatile pressure washers provide for easy daily removal of dirt, concrete, material residue, and graffiti.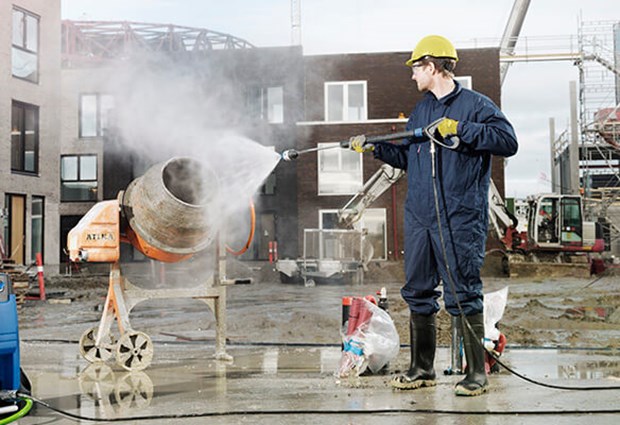 Improving cleanliness for over 100 years
Nilfisk floor and surface cleaning equipment is designed to make facilities more sanitary and cleaning practices more productive. Our environmentally-sound cleaning solutions improve cleanliness with fewer chemicals and less labour, and boost comfort and the overall experience within facilities. Quick and efficient cleaning solutions that will enhance your reputation and productivity are all part of our commitment to provide you with superior value, reliability and efficiency in everything we make and everything we do.