Let your service shine
Whether you're selling vehicles, repairing them, or providing vehicle-related services, your automotive business deserves to look its best and brightest for customers – and it needs to be kept at its cleanest and safest for you and your staff. Customer confidence is easier to inspire with the kind of professional presentation delivered by Nilfisk cleaning equipment.
DEALERS/SHOPS
Build customer trust without saying a word
Every customer's first impression of your business sets the standard for their expectations, so we make it easier to make that impression a positive one. Our solutions for floorcare, vacuuming, and pressure-washing help you keep your workplace and vehicles ready for business with clean interiors, spotless exteriors, and hazard-free flooring that can accommodate fast, high-volume foot traffic.
Explore our broad portfolio of automotive-ready equipment, and discover just how easy it is to maximise the visual appeal of your business without compromising on safety or productivity.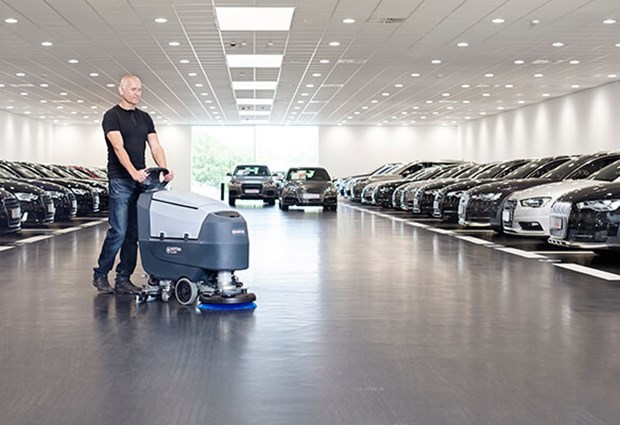 REPAIR AREAS & WORKSHOPS
Prioritise safety from start to finish
Ensuring a safe, hygienic work environment for your mechanics is critical – at all times. They'll have an easier time performing maintenance, repairs, and upgrades in a space with clean, hazard-free flooring. Nilfisk floorcare solutions make short work of oil and grease spills, as well as stubborn dirt and debris, reducing injury risks while also demonstrating to customers that you're committed to a higher standard of clean.
TRANSPORT BUSINESS
Clean to meet every demand and exceed every expectation
Cars, trucks, buses, trains – without exception, proper cleaning prolongs both the lifetime of your vehicle and its viability as an asset. Nilfisk solutions are designed for high task flexibility across a variety of vehicle-cleaning applications. They help ensure compliance with any hygiene-related regulations or requirements for specialised transport of products ranging from food to fuel, so partners and customers alike will know that you mean business.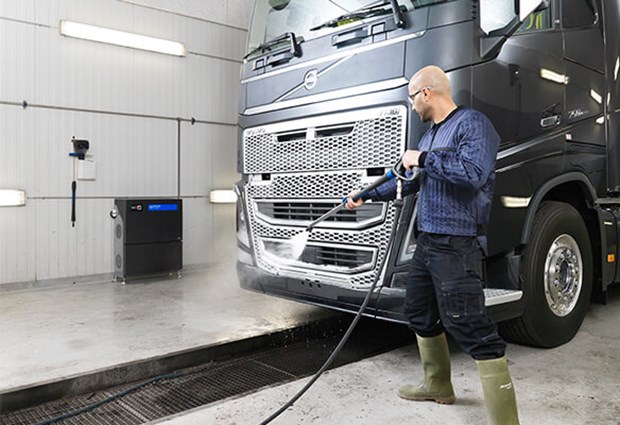 Improving cleanliness for over 100 years
Nilfisk floor and surface cleaning equipment is designed to make facilities more sanitary and cleaning practices more productive. Our environmentally-sound cleaning solutions improve cleanliness with fewer chemicals and less labour, and boost comfort and the overall experience within facilities. Quick and efficient cleaning solutions that will enhance your reputation and productivity are all part of our commitment to provide you with superior value, reliability and efficiency in everything we make and everything we do.