Nilfisk's CSR strategy
CSR is an important part of Nilfisk's identify, which provides data-based sustainability insights and aims to integrate long-term visioning and accountability in every aspect of Nilfisk's business activities.
Nilfisk's CSR strategy and approach address the issues material to Nilfisk, its stakeholders and the risks identified within our value chain.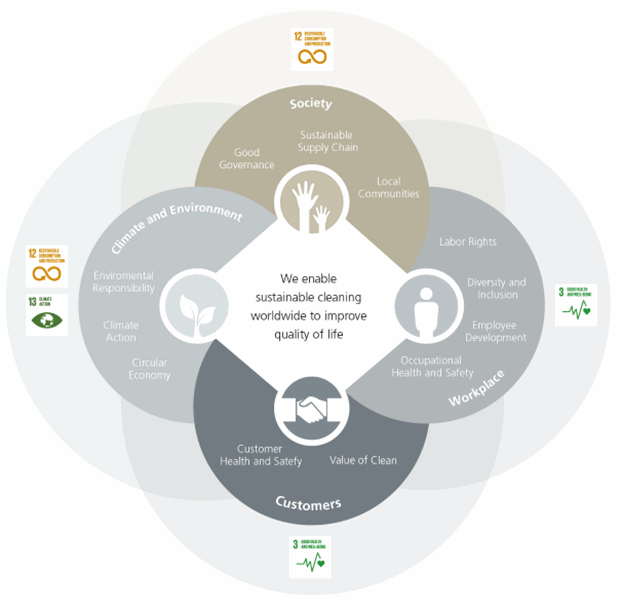 The United Nations Sustainable Development Goals (SDGs) provide guidance for our work within CSR, ensuring that Nilfisk works towards more sustainable development in the future. Nilfisk specifically contributes to SDG number 3, "Good health and well-being"; SDG number 12, "Responsible production and consumption"; and SDG number 13, "Climate Action".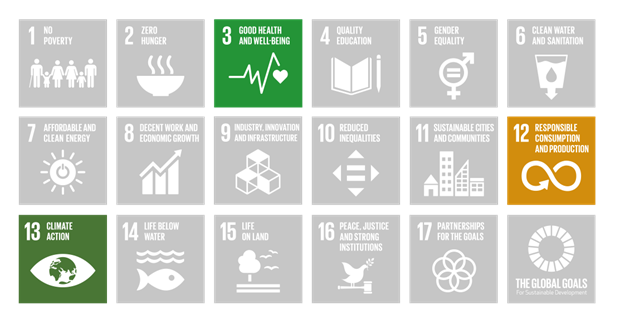 In 2010, Nilfisk joined the United Nations Global Compact (UNGC) to further support our sustainability efforts and Nilfisk prepares Communication on progress report, which is our annual CSR report.
The UNGC supports businesses committed to aligning their operations and strategies with ten universally accepted principles in the areas of human rights, labor rights, environment, and anti-corruption. We use CDP guidance to calculate and disclose our carbon footprint and have committed to Science Based Targets initiative.
Read more about in our latest CSR report.
"We want to explore sustainable cleaning with partners, start-ups, researchers and students to rethink the concept of clean."
CAMILLA RAMBY
EVP & CMO at Nilfisk