Eliminate contamination risks and protect your brand
Customer standards are always increasing, so staying ahead of them is the best way to succeed. With the power of high-performance Nilfisk solutions protecting every aspect of your production from floor to ceiling, you can support greater productivity and consistently impressive results that resonate with consumers. Explore our offerings, and see how we can help you overcome any challenge and provide a higher standard of product quality.
MANUFACTURING ENVIRONMENTS
Safer, healthier, and more efficient
The quality of a food-production environment is the basis for guaranteeing workplace hygiene, employee safety, and product quality. Cleaning floors and production lines, as well as all of the systems used in production – particularly overhead systems – are ideal tasks for Nilfisk industrial vacuums. Exceptional results are the norm, and you can optimize processes with accessories that speed up cleaning operations. In larger facilities, our centralized vacuum systems provide fast, effective cleaning, and are available with ATEX certifications for use in explosive atmospheres.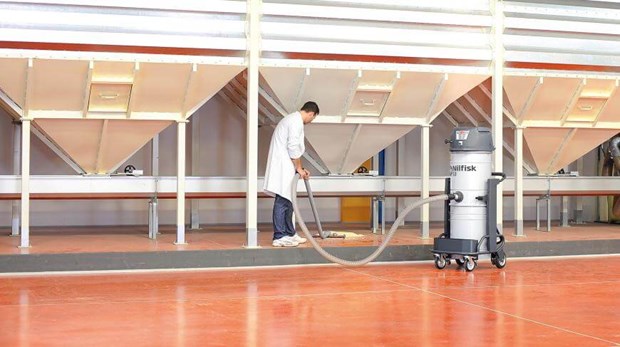 PRODUCTION LINES
Eliminate waste to preserve product quality
Keeping production lines clean prevents your product from being contaminated by burnt crumbs, flour, and other production waste – and reduces material waste in the process. Depending on your needs, you can opt for a mobile vacuum – ideally incorporating a three-phase, explosion-proof containment system – to ensure continuous use and operator safety, including in explosive zones. Your operations can also be conducted continuously by distributing vacuum points along your production line, and connecting these points to a three-phase industrial vacuum or centralized vacuum system.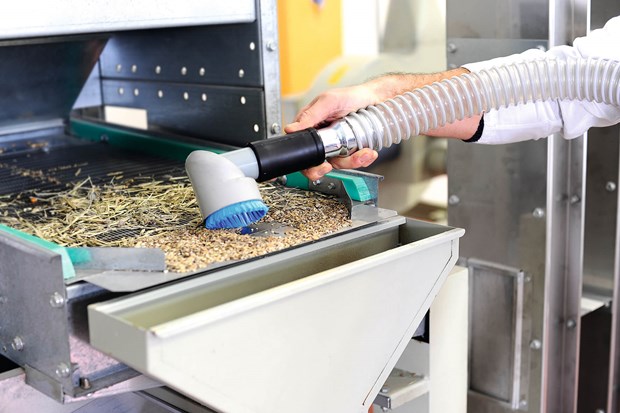 OVENS AND LABORATORIES
Keep ovens in perfect condition and improve product quality
If you operate a bakery, a Nilfisk industrial vacuum is the right tool for the two primary cleaning applications: cleaning the inside of your ovens using a NOMEX filter and accessories designed for high-temperature ingredients; and cleaning laboratories with significant quantities of explosion-prone flour using ATEX-certified containment.
CONVEYORS FOR POWDER OR GRAINS
Experience a more efficient standard of conveyance
Nilfisk pneumatic conveyor systems are designed for the direct transfer of powder and grains from bags, drums, and other containers at desired times, and in desired quantities. Pneumatic conveyors allow you to transport materials from a single point to multiple destinations simultaneously, and vice versa – all in a hygienic process that respects both your work environment and personnel.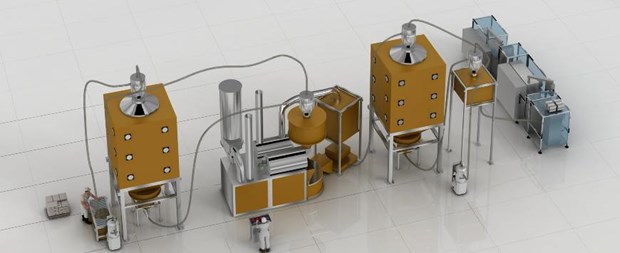 OVERHEAD CLEANING
Make high-reach cleaning a comfortable experience
With a Nilfisk industrial vacuum, even the most challenging tasks become easier: just connect the right accessory kit, and handle the hardest-to-reach areas in a few minutes. The kit includes a series of extenders and interchangeable tools for meeting different cleaning needs, and every part is light, easy to attach, and easy to use.
LIQUID/WASTE RECOVERY
Collect and dispose of liquids quickly for a cleaner, safer workflow
Nilfisk industrial vacuums collect and discharge high-volume quantities of liquid quickly and effectively, while solid waste is confined to a separate, specialized container. This solution, combined with removable containment, allows for fast, easy disposal of collected material. As an alternative, liquids can be discharged via a gun, simply by activating the diverting valve to alternate from suction to ejection.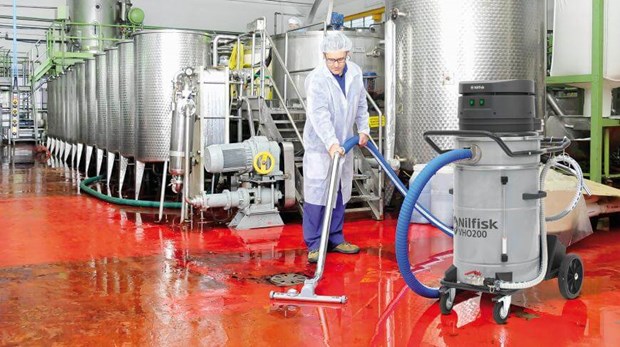 SCRAP RECOVERY
Increase productivity, avoid downtime, and recover continuously
Nilfisk R-series industrial vacuums are designed specifically for packaging applications, and eliminate interruptions typically required for cleaning of cutting machines. The specialized trim-extractor collects waste continuously while the machine is active.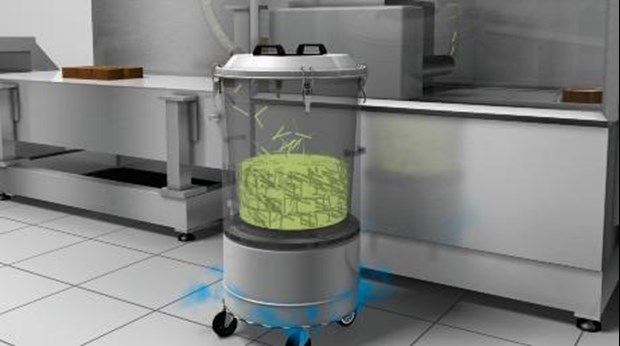 FLOORCARE
Keep floors smooth, safe, and spotless
Nilfisk offers a complete range of floorcare solutions that can be tailored to the size of your workspace and the material(s) requiring removal. For maintaining offices, we offer smaller, low-noise vacuum cleaners, while warehouses and logistics departments are best served by our scrubber dryers and sweepers. It's easy to maintain an ideal hygienic standard with machines that quickly eliminate dirt and support safer working conditions.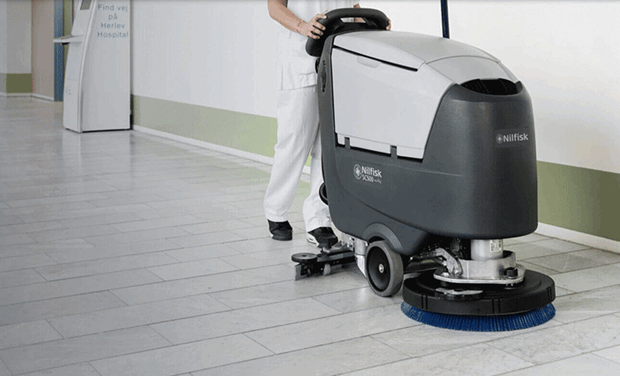 MACHINERY/VEHICLE WASHING
Keep transport at its cleanest and most efficient
Nilfisk high-pressure washers simplify the deep-cleaning process for equipment, conveyors, and tank systems. Fast and efficient, they are ideal for daily small-area cleaning thanks to their compact, powerful, and reliable design. They can also be used to wash containers and flooring in your loading and unloading areas, while stationary solutions are the standard in the food-production sector. Regardless of which washer you select, you can expect significant cleaning performance and value, even under the most severe conditions.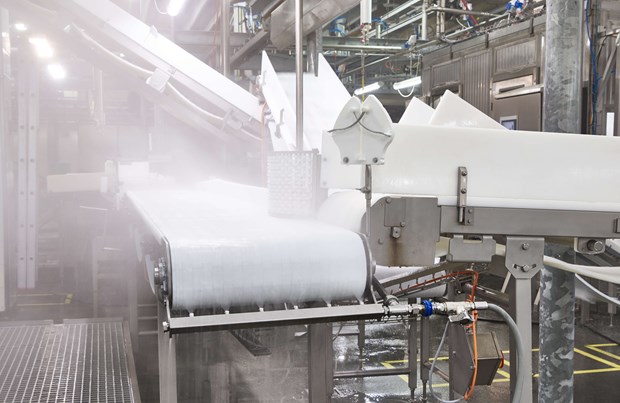 Testimonials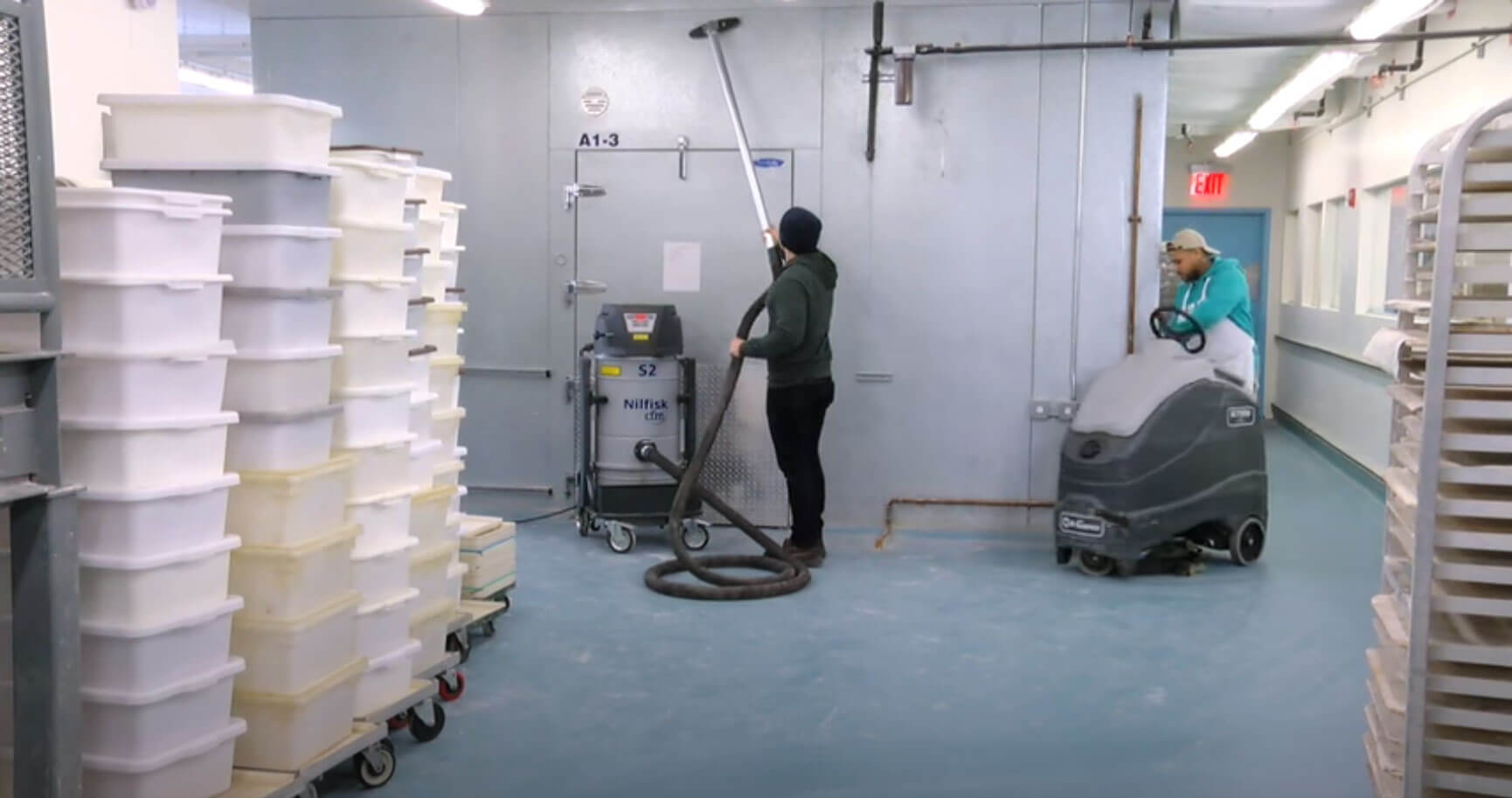 Keeping Amy's Bread Clean and Compliant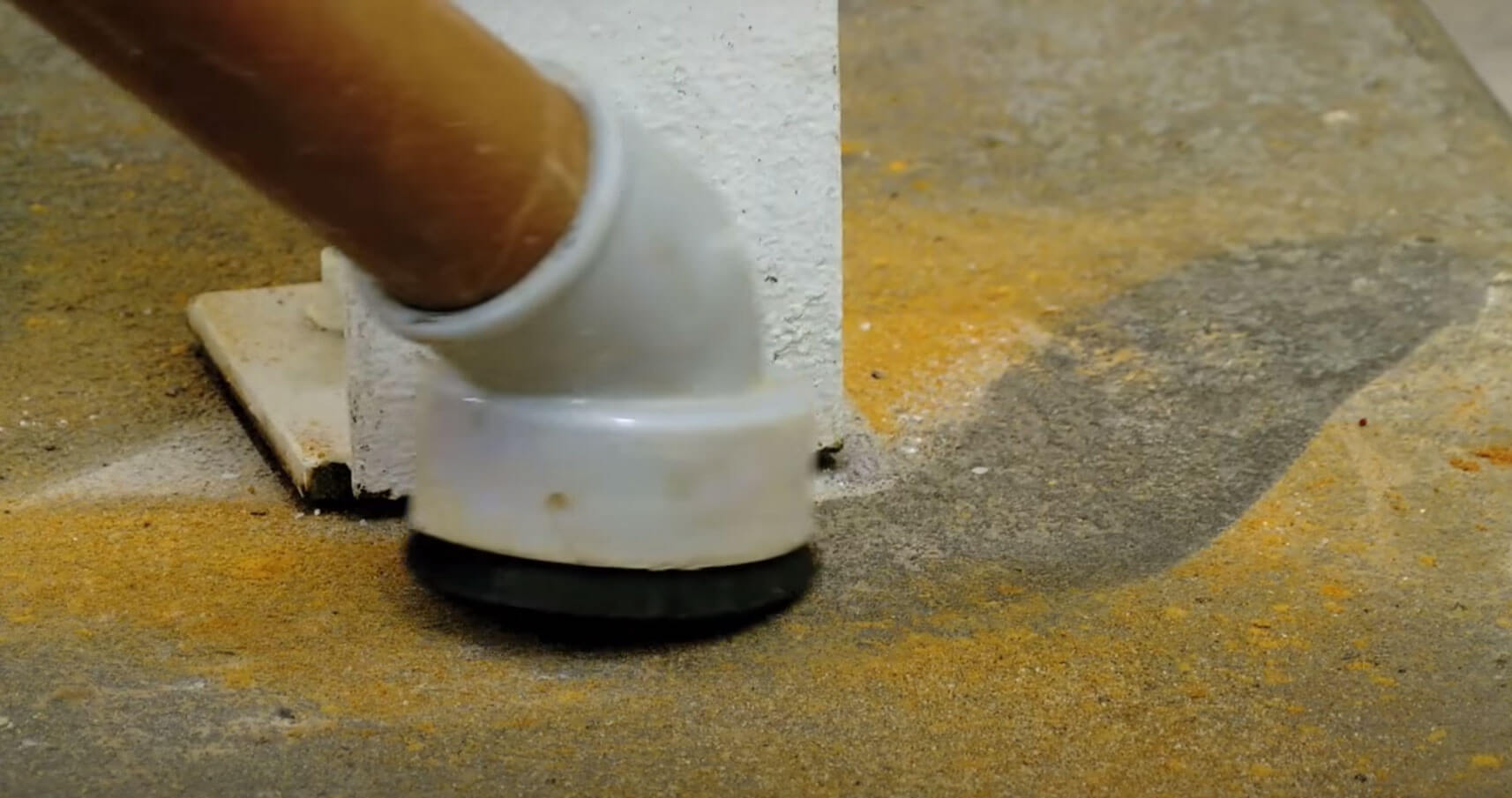 Increasing Efficiency and Safety at J.O. Spice
Improving cleanliness for over 100 years
Nilfisk floor and surface cleaning equipment is designed to make facilities more sanitary and cleaning practices more productive. Our environmentally-sound cleaning solutions improve cleanliness with fewer chemicals and less labor, and boost comfort and the overall experience within facilities cleaned by contract cleaners. Quick and efficient cleaning solutions that will enhance your reputation are all part of our commitment to provide you with superior value, reliability and efficiency in everything we make and everything we do.