Created by inventor and tinkerer Alex A. Clarke in 1916, the Clarke Company began with a better, faster sanding machine for restoring wood bar tops and school desks. Clarke's innovative sanding machine was so popular it quickly grew into a complete line of machines for floor sanding, vacuuming, and cleaning.
Clarke grew steadily in the '20s and '30s, and by 1942 the company had 30 employees and $400,000 in sales. But by 1946, with the addition of floor polishers, more vacuums and hand tools, Clarke had topped $4 million. The 1950s saw a steady stream of inventions, as Clarke developed new ways to clean and maintain floors - including the industry's first battery-powered scrubber, a durable rental sander and the tough, all purpose Clarke Floor Maintainer. By decade's end Clarke had hit $9 million in sales and had become an industry leader in commercial cleaning machines.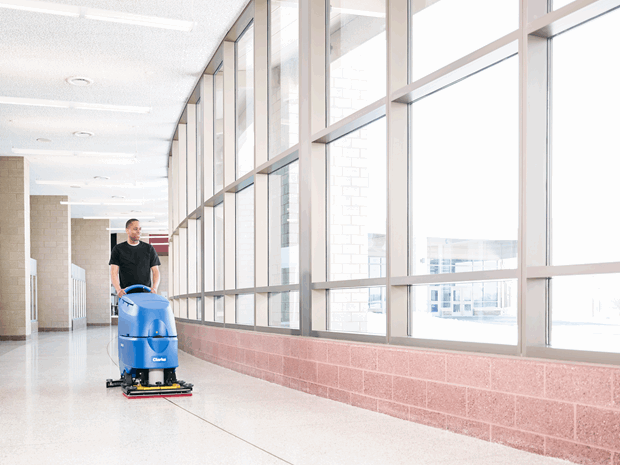 Clarke was so successful during this period, in fact, that it caught the attention of the fast-rising Studebaker Company, which bought the company and continued it's growth through the '60s with more innovations and additions to the product line. By 1988, Clarke was headquartered in it's current home of Springdale, Arkansas with a broad portfolio of trusted, reliable cleaning equipment and other machines. And by 1996, Clarke - as part of ALTO U.S. Inc - was one of the largest manufacturers of cleaning equipment in the world.
In 2004, Nilfisk-Advance, one of the most respected manufacturers of cleaning equipment in Europe, combined operations to create a worldwide brand with the resources and innovative spirit to continue the Clarke - and Nilfisk - legacy of industry leadership. Throughout its history, Clarke has been a leader in new product innovation and development. This entrepreneurial spirit is alive today with our focus on creating durable, long-lasting products that make cleaning easier, faster, and more sustainable.