Introducing the Liberty SC50 and Liberty SC60 autonomous floor scrubbing robots
Designed with some of the world's foremost developers of autonomous technology, they help your cleaning staff accomplish more by handling the most time-consuming tasks with less effort and more impact. From high-traffic warehouses and airports, to schools and supermarkets, the Liberty SC50 and SC60 make it easy to keep floors clean and safe at any time of day, all on their own.
Intuitive programming, easy operation, and trackable performance data define the Liberty portfolio, allowing them to integrate seamlessly with your cleaning team and improve productivity with minimal oversight. All that brainpower is supported by the same trusted, industry-leading Nilfisk cleaning technology you'd find in one of our manual solutions.
So, if you're ready to establish a more intelligent cleaning standard, the Liberty SC50 and SC60 are ready for you.
See them in action
Experience the Liberty SC50 in everyday environments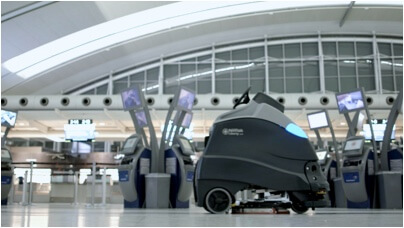 Hazard-free floorcare in the world's busiest indoor spaces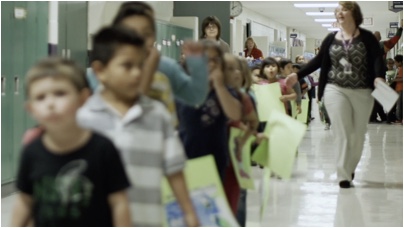 Cleaner, healthier learning environments with less operator effort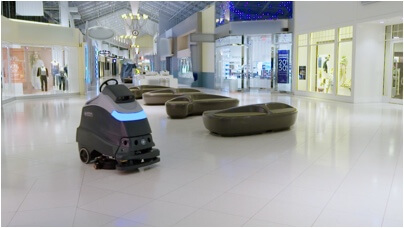 Satisfying precise standards with even more precise results
UV-EQUIPPED FLOORCARE
Achieve deeper protection with the Liberty SC50 UVGI
As a world leader in innovative cleaning solutions, Nilfisk recognizes its responsibility to help businesses adapt to the new normal of the Covid-19 pandemic. With help from Carnegie Robotics, we have developed an integrated UVGI (Ultra Violet Germicidal Irradiation) module which uses UV-C light to disinfect floors, and which can be paired with our Liberty SC50.
Backed by decades of supporting studies, UV-C technology is a widely used, powerful solution that damages the DNA of viruses, bacteria, and other pathogens – preventing them from multiplying and causing diseases. A Liberty SC50 robotic floor scrubber equipped with the UVGI module can remove dirt and debris while simultaneously disinfecting surfaces using UV-C light. This combination of solutions aims to deliver reliable, effective cleaning and disinfection of indoor spaces where hygiene is of the utmost importance, such as hospitals, supermarkets, airports and schools.
The Liberty SC50 UVGI module is ready for integration with your current Liberty SC50, or as part of a new Liberty SC50 installation at your facility!
RELIABILITY
Never miss a spot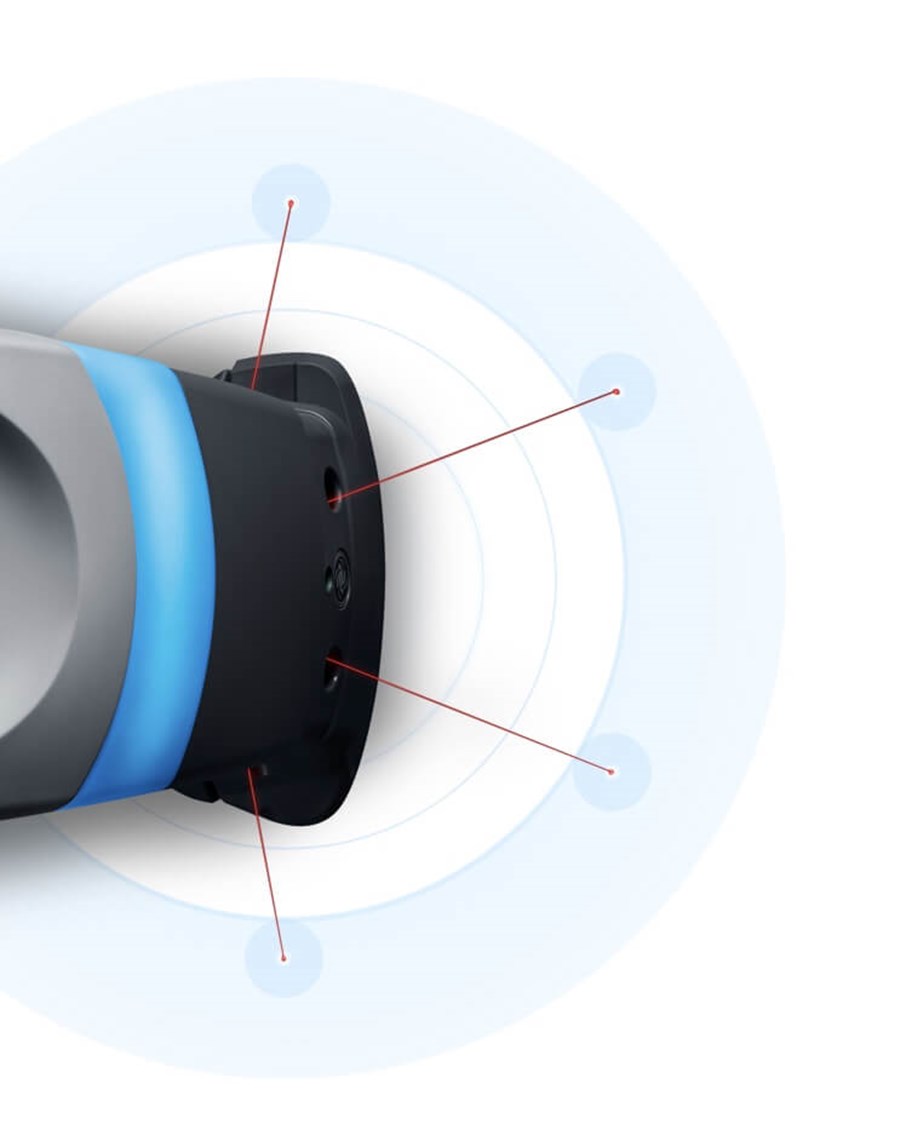 Clean consistently every time
The Nilfisk Liberty SC50 and SC60 are both precise, meticulous, and easy to use. They get into nooks and crannies you might otherwise miss, and they do it every single time.

Operators – and most autonomous cleaning machines – typically miss 15% of a space, but the Liberty SC50 and SC60 don't. Their unique technology lets you map out routes that deliver 98% to 99.5% coverage, and you can do it without help from us or anyone else. And as soon as your Nilfisk Liberty robotic scrubber has cleaned an area once, it can retrace the same precise path again, and again, and again.
PRODUCTIVITY
Clean more, faster
How much more could you get done if your scrubber dryer could guide itself?
The Nilfisk Liberty SC50 and SC60 free up your staff for more important jobs that call for a human touch, while they clean autonomously for hours on a single charge. They automatically map out the most efficient cleaning paths, retracing them every time. You can clean more space, in less time, at a lower cost - every single day. And you'll get a text when it's time for your Liberty robotic scrubber to move on to the next task, so you don't have to deal with unnecessary downtime, either.
"The Liberty SC50 saves me a couple of hours every day."
Rick Pool, Supervisor, St. Michael-Albertville High School
In 2019, STMA became one of the first high schools in the US to welcome the Nilfisk Liberty SC50 into its cleaning crew. Now, Rick Pool, a supervisor responsible for cleaning roughly 100,000 ft2 (9,290 m2) every night, can't imagine what he'd do without his robotic floor scrubber.
EXPERIENCE AUTONOMOUS CLEANING
Book your demo today
How does the process work?
Once you request your Liberty SC50, an Intelligent Cleaning expert will get in touch with you to schedule a meeting.
STEP 1: Understanding your need. On the call, we will ask questions to help us understand your current cleaning operation, process, and ideal fit for autonomous cleaning.


STEP 2: Scheduling the visit. Scheduling the visit. We will pick an on-site location and reserve a 2-hour time slot that works best for your team.


STEP 3: Seeing the solution in action! Seeing the solution in action! Our team will bring the Liberty SC50 to your site for a live demonstration.
Download the new eBook
Is an autonomous solution right for you? Our new eBook outlines the process of determining how ready your business is, including productivity projections, TCO, and ROI calculation.

Fill out the form below to get your guide on investing in success with intelligent cleaning.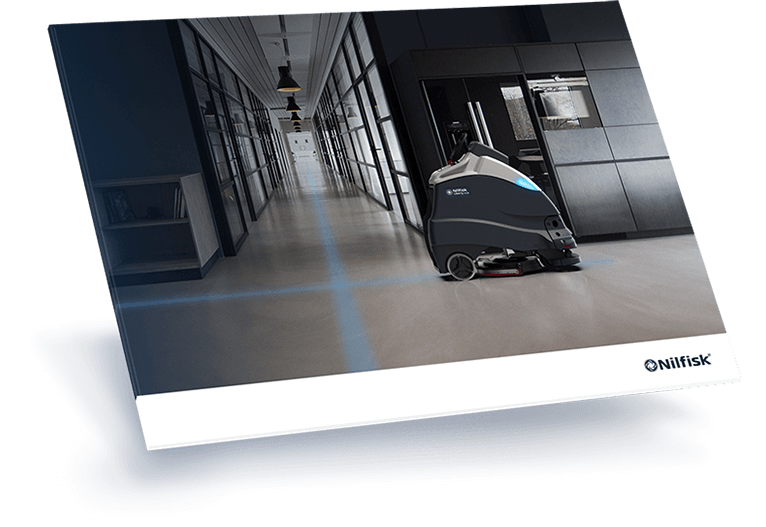 Certified for safety
The Liberty SC50 is the only robotic floor scrubber to be independently certified according to North American and EU safety standards.
It has been carefully and thoroughly tested to ensure it avoids contact with anything – and anybody – that shows up in a cleaning path. It features separate sensor systems that can override its autonomous functions, immediately ceasing all movement if an obstacle is detected ahead. And don't worry about challenges like loading docks, stairs, or escalators - the sensors spot those, too.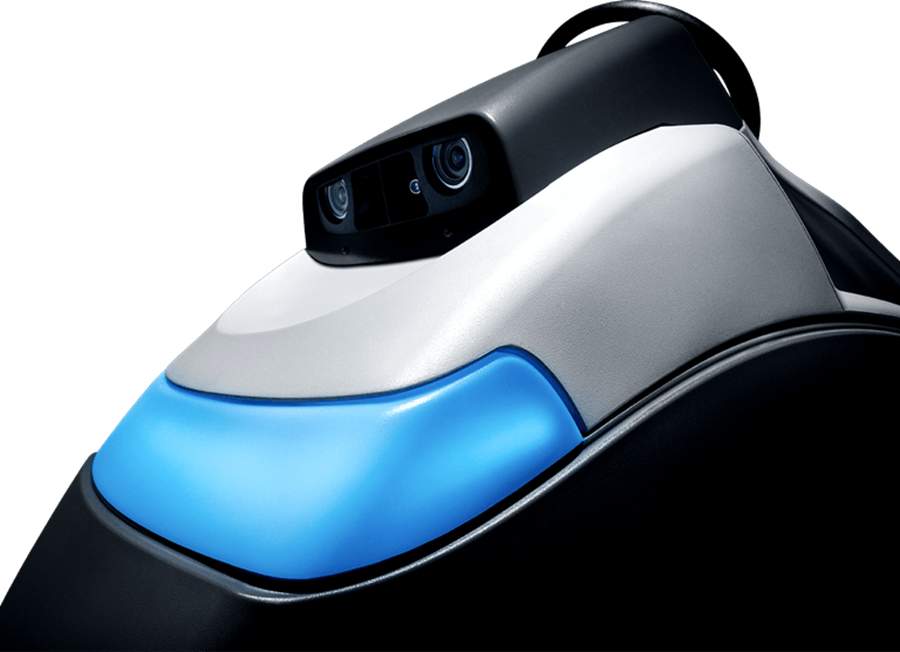 Case studies
Get more insight from our case studies
---
Related articles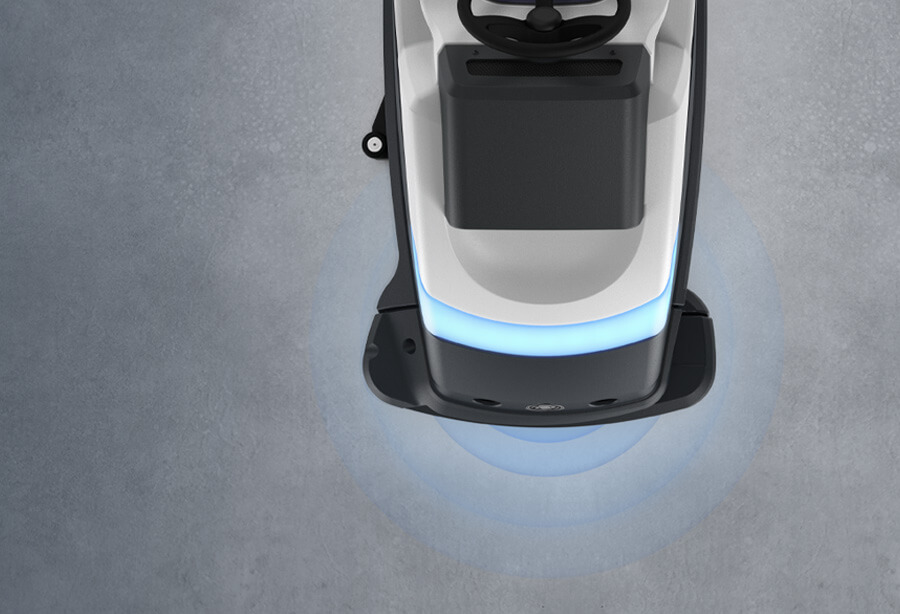 Discover how intelligent cleaning is making big waves in areas ranging from retail to education.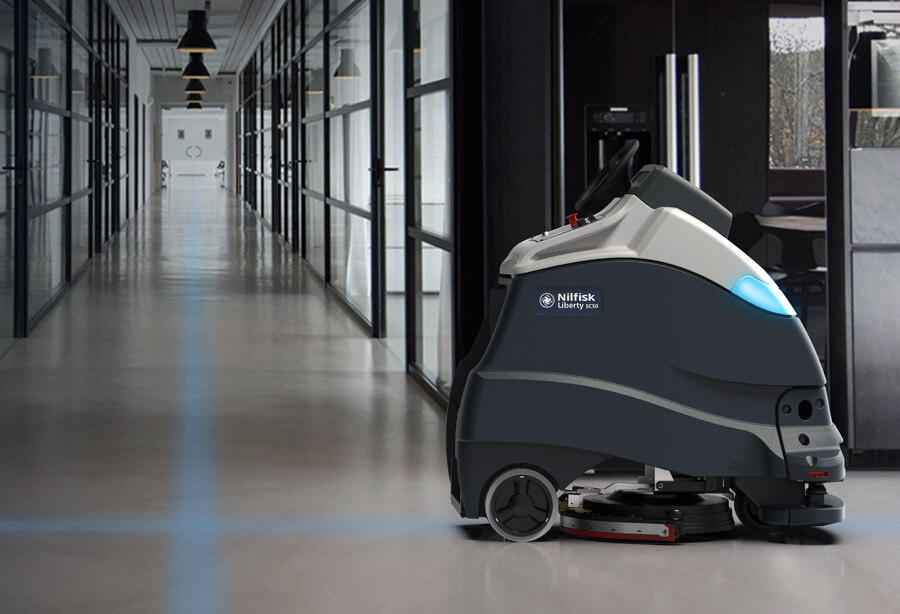 Get better autonomous cleaning performance and results by following the expert advice in our guide.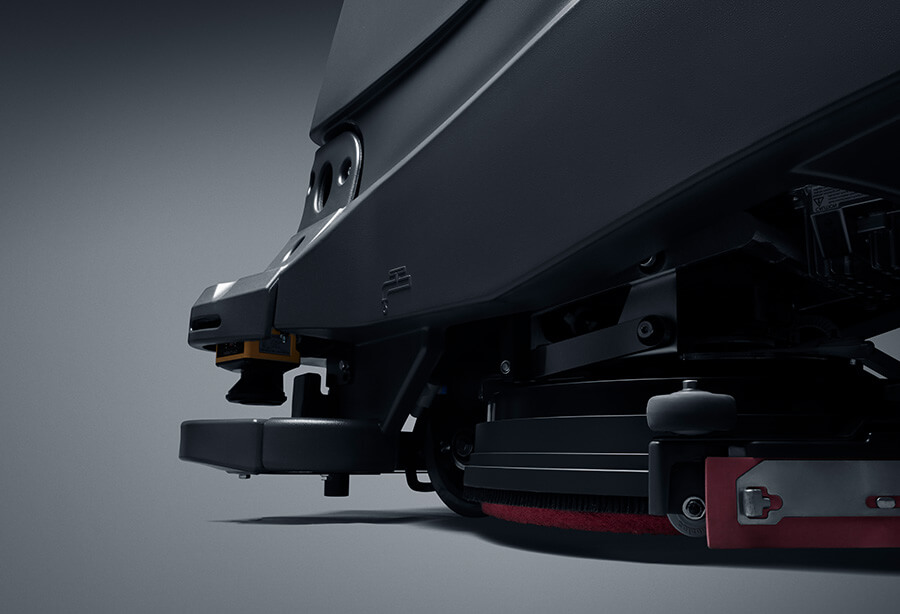 Tackle contract cleaning challenges with smart autonomous machines
Take advantage of our inside knowledge, and prove to customers that you're ahead of the professional-cleaning curve.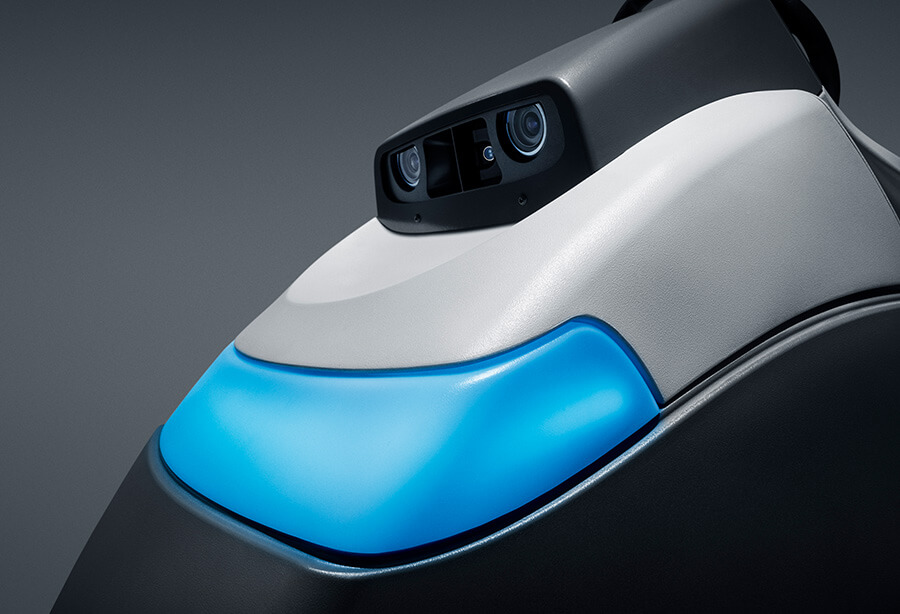 Autonomy is a top trend in cleaning. How autonomous do we want to go?
Hear our experts' predictions about the exciting future of intelligent cleaning.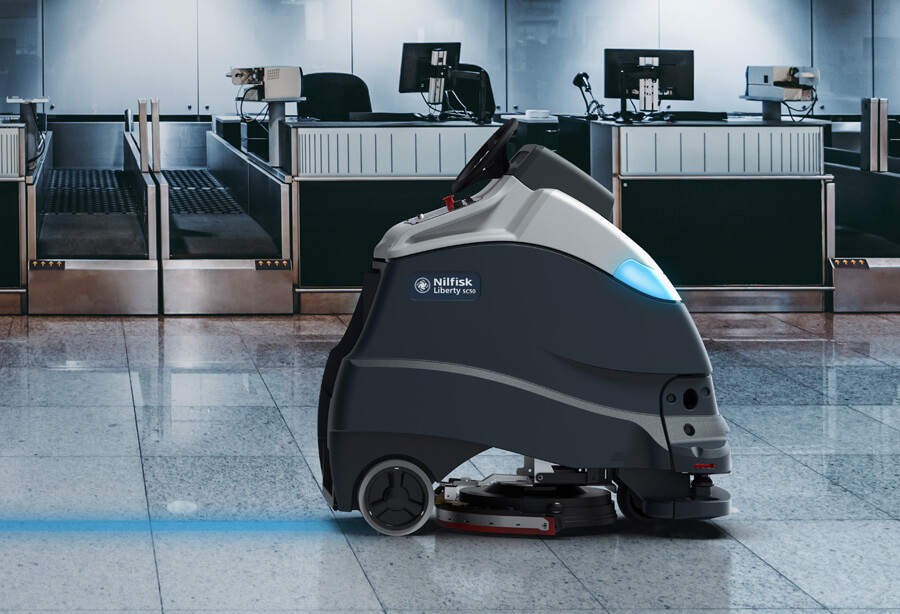 Get more detailed insight into successfully adding autonomous solutions to a cleaning program.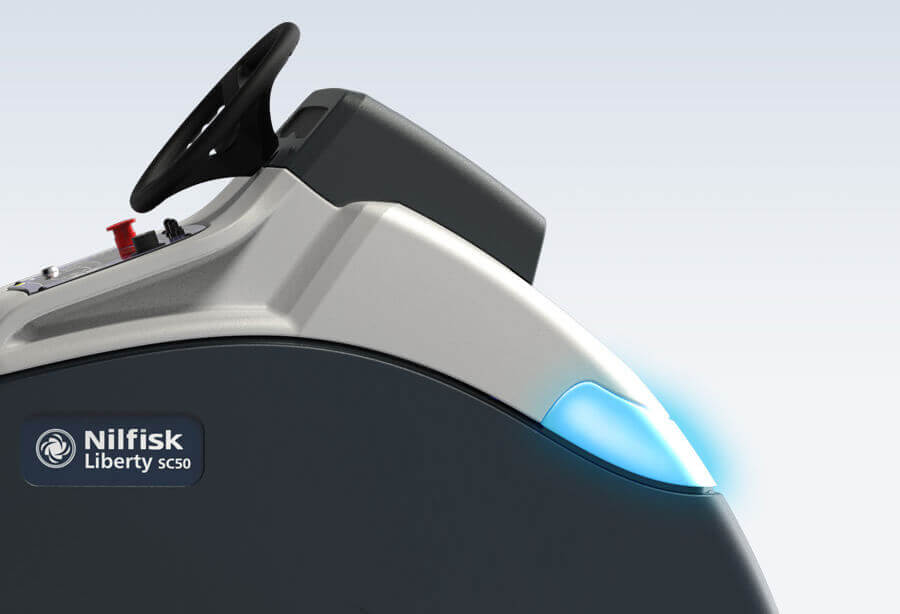 Four key benefits to autonomous cleaning solutions
Read our article to learn how robotic floorcare can boost the cleaning performance of any business.
The benefits of autonomous solutions for coronavirus-related cleaning
For cleaning professionals to maintain the desired level of clean demanded by the current COVID-19 situation, they need the right tools, including equipment that will enable them to clean efficiently, effectively, and safely. That's why more institutions, from hospitals to high schools, are welcoming robotic scrubber dryers into their cleaning fleet.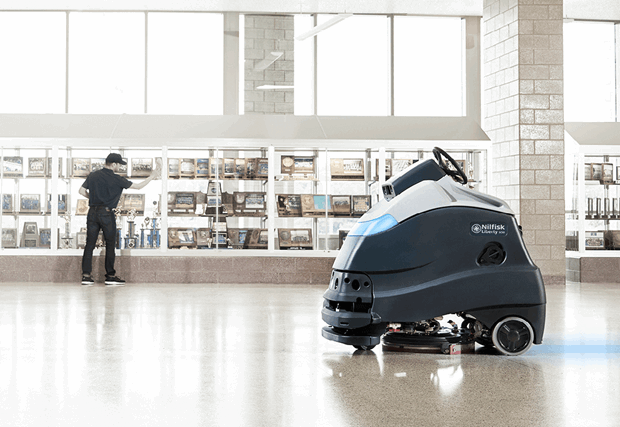 Is Autonomous Right for My Facility?