Food facility cleaning recommendations
Download the eBook
Interested in a holistic view of cleaning processes for your food facility? This eBook explains compliance requirements, recommends cleaning tasks and equipment for all areas of your facility and discusses the benefits of selecting a partner that can provide a comprehensive cleaning solution.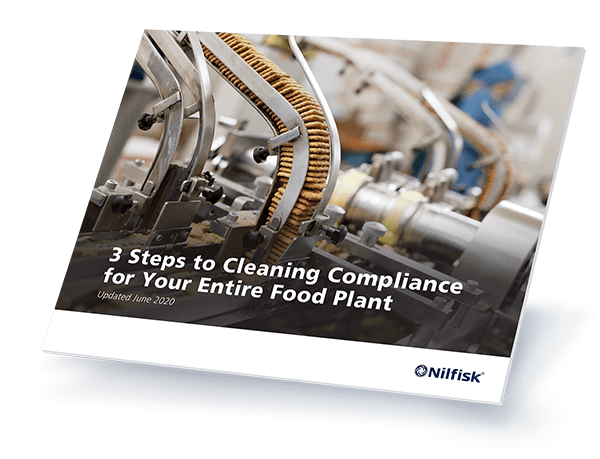 Book a demo today
How does the process work?
STEP 1: Understanding your need.

On the call, we will ask questions to help us understand your current cleaning operation, process, and ideal fit for Nilfisk solutions




STEP 2: Scheduling the visit.

We will pick an on-site location, and a time slot that works best for your team.




STEP 3: Seeing equipment in action!

Our team will bring Nilfisk equipment to your site for a live demonstration.
Meet food industry cleaning compliance requirements
Nilfisk's full range of cleaning equipment