The Most Dangerous Dust is Invisible to the Eye
What is Hazardous Dust?
Hazardous dust can come from finely ground brick, granite, hardwood, concrete, sand and gravel, cement, tiles, plaster, and other materials. It includes sawdust, mold spores, asbestos, glass wool, and respirable quartz. Hazardous dust can spread cancer-causing particles throughout your lungs when you inhale it.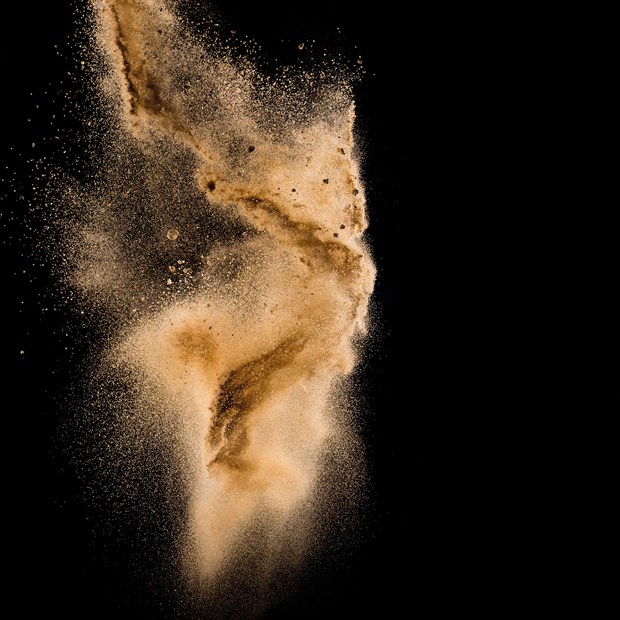 Understanding OSHA's standard on silica dust
In June 2016, OSHA released an updated standard for silica dust exposure. This standard set a new permissible exposure limit (PEL) of only 50 micrograms of silica dust per cubic meter over eight hours.
That is a drastic reduction from previous limits, and it has raised many questions about compliance and worker safety.
Watch this video to learn what you need to do to comply with the new standard.
OSHA-Approved Cleaning Methods
OSHA approved cleaning methods to limit silica dust exposure
Compressed air, dry brushing and dry sweeping are prohibited under the new standard. These methods blow the silica dust into the air, making the situation more dangerous. The only approved cleaning methods are:
Wet cleaning – using water to prevent dust from becoming airborne
High-quality industrial vacuums that meet strict filter requirements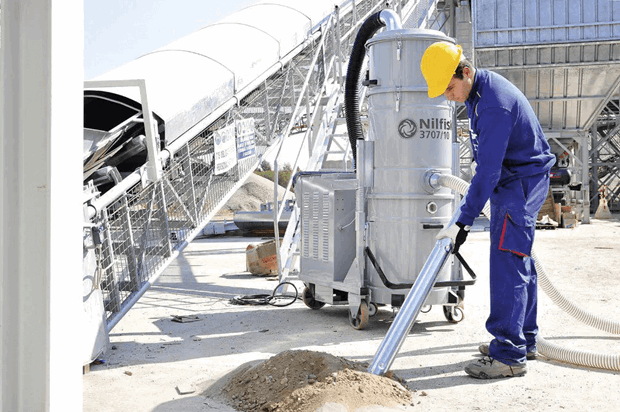 HEPA Filtration
Safely capture dangerous dust at job sites
Using proper filtration throughout our array of floor care solutions is one of the easiest ways to prevent the health hazards associated with lead, silica, and other dangerous dust.
Traditional shop-style vacuums and sweepers are not equipped to prevent dust from escaping the exhaust vent. That means hazardous particles keep getting recirculated back into the air that your crew breathes.
A couple of components that ensure proper filtration:
DOP-Tested HEPA Filters: Nilfisk HEPA exhaust filters capture 99.97% of particles down to 0.3 microns, providing optimum protection from inhaled particles. A DOP-test certificate ensures the filters meet the standard as advertised.
Filter Cleaning Options: External filter cleaning options like Nilfisk's Push&Clean and InfiniClean reduce downtime, extend filter life and prevent exposure to toxic dust and debris.
DustGuard™: Suppressing Dust at the Source A key feature of our floor solutions is our patented DustGuard system. This technology applies a fine "fog" to trap dust near the brooms, suppressing the dust before it has a chance to become airborne. This unique system ensures dust-free cleaning while also increasing sweeping productivity.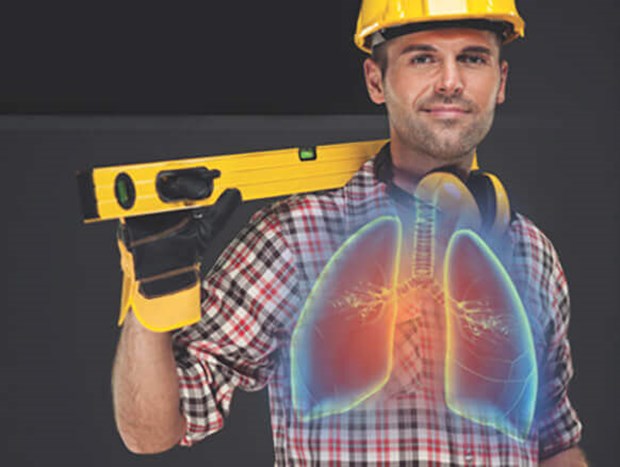 Understand Silica Dust Compliance
Protect what matters by learning about the dangerous dust that may be jeopardizing your worker's safety. Our ebook can help you better understand the OSHA silica dust rule, expert tips on compliance, and a guide to the equipment you need to keep your workers safe.
Top sweepers/scrubbers to keep your facility safe and compliant
Top vacuums for Silica Dust Applications