Revolutionize your cleaning routine & increase your productivity
Now experience efficiency in every sweep and brilliance in every dry with Nilfisk Scrubber Dryers doing the perfect cleaning work for your warehouse, supermarkets, malls, offices, airports, industries and more.
Efficiency Redefined: Our Scrubber Dryers combine powerful scrubbing and instant drying in one swift motion. Experience up to 50% reduction in cleaning time!
Sustainability Matters: Our eco-friendly designs save water, chemical, energy, and resources while delivering exceptional cleaning performance.
Hygienic Clean: Eliminate dirt, grime, and bacteria with precision scrubbing. Achieve spotless results that meet the highest hygiene standards.
Boost Productivity: Faster cleaning means more time for what truly matters. Nilfisk Scrubber Dryers streamline your cleaning process for improved productivity. Get ready to deliver better hygiene with smarter floorcare.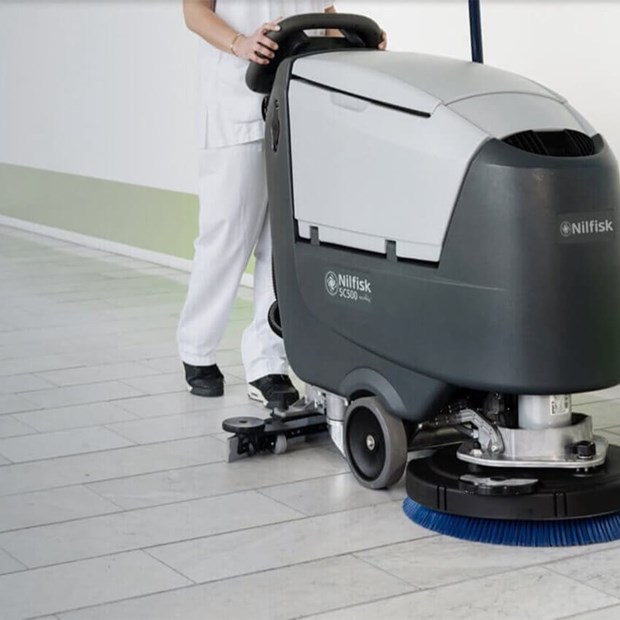 Explore our range
SCRUBBER DRYERS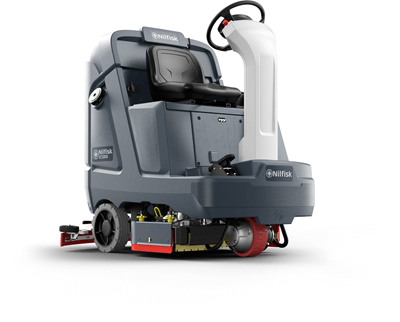 SC5000
Faster, smarter, easier floorcare.
Best-in-class turning radius in a profile narrow enough for any corner or aisle
SmartFlowTM adjusts detergent and water pressure according to speed
Sealed cylindrical brush protects moving parts for up to 4x greater lifespan
Ideal for Warehousing & Logistics, Buildings & Construction & Retail
SC4000
Commercial ride-on scrubber perfect for cleaning both large, open spaces as well as small. 
Ensure high-quality cleaning with SmartFlow™ technology that adjusts the solution flow
Save water, detergent, and increase productivity by choosing the optional EcoFlex™ system
Improve safety with Clear-View™ design and steering-mounted controls
Intuitive OneTouch™ controls and SmartKey™ simplifies training
Suitable for Schools, Malls, Airports & more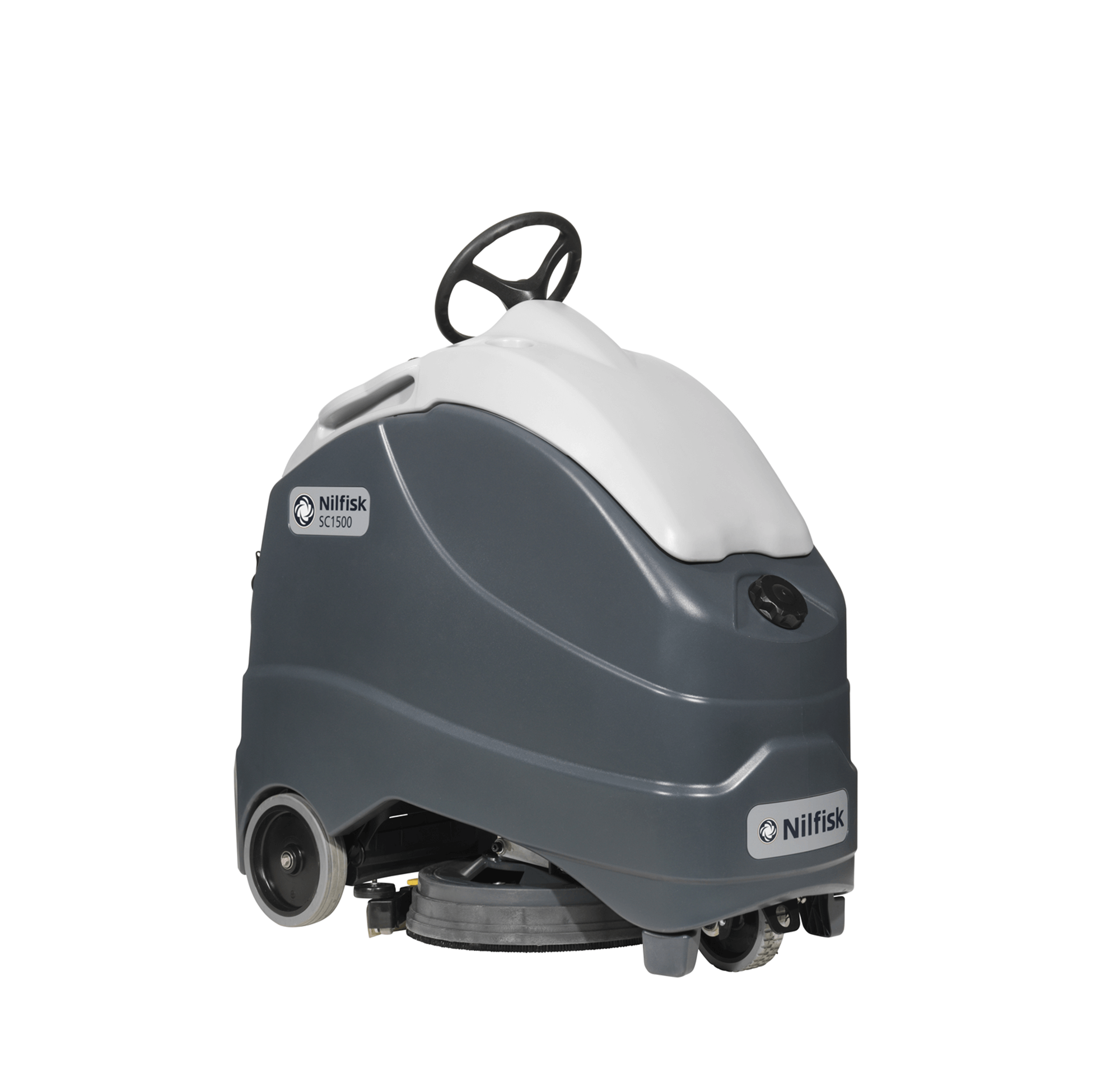 SC1500
Step up to a higher level of quality, performance and reliability.
OneTouch™ button and two brush pressure settings ensure high cleaning performance
Up to 3.5 hours battery run time and optional on board charger increase productivity and reliability
Ecoflex™ system provides customizable settings to save water and chemicals
Perfect for Food & Beverage, Contract Cleaner & Healthcare industry
Looking for Scrubber Dryers for your Facility? Contact us to learn more about our Stand On & Ride On Scrubber Dryers.
BENEFITS WITH SCRUBBER DRYERS
Optimize your floor cleaning with a Nilfisk scrubber dryer
Scrubber dryers are motorized floor cleaning machines that pair the airflow and suction of a vacuum cleaner with the sanitizing capabilities of a mop and bucket.
Save water and energy with smart chemical portioning
Finding the proper dosage of chemicals and detergent is crucial for optimal cleaning. 
Enable daytime cleaning with low-noise operation
Our range of scrubber dryers is designed to keep noise at an absolute minimum, allowing you to clean in noise-sensitive areas.
Maneuver in narrow spaces with our compact range
Our scrubbers are all built for tight areas to help you maneuver in the most compact spaces,
Versatile Application for Diverse Industries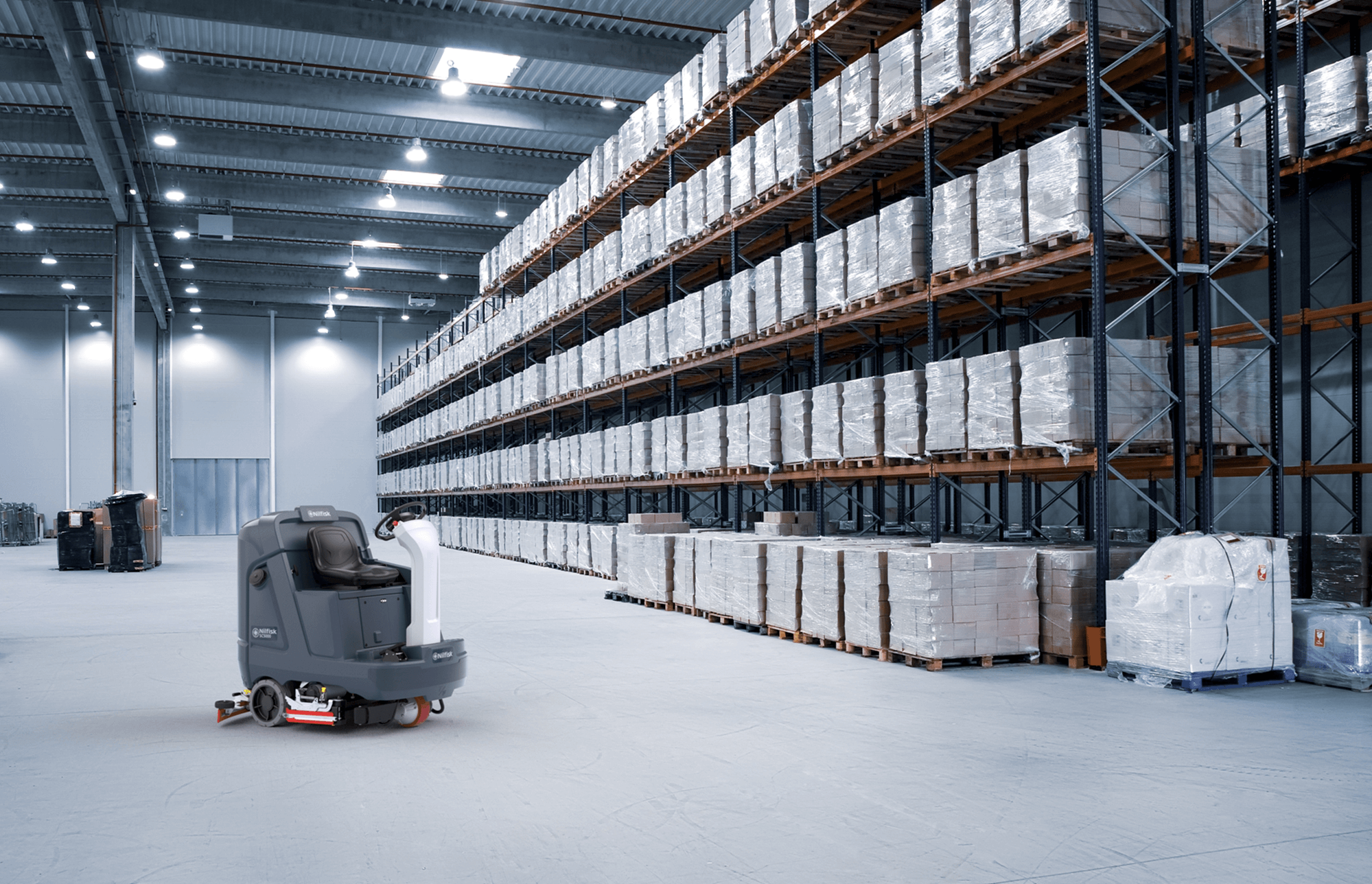 Warehousing & Logistics - Perfect for high traffic operations
Contract Cleaners - Save time & resources with rapid drying technology
Building & Offices - Immaculate cleaning for commercial spaces
RETAIL - Perfect for fresh & safes shopping environments
Download Catalogue
Get an overview of Nilfisk's service offerings, and learn how we optimise equipment performance to help you reach your business goals in a shorter time, and at a lower cost.