The right wet and dry vacuum cleaner
There is hardly a home that does not have a traditional vacuum cleaner. But if you live in a house with a terrace and garden, then there is good reason to also invest in another type of vacuum cleaner for the rougher tasks - namely a wet/dry vacuum cleaner.
Buddy – Your number 2 vacuum cleaner for house, car and garden
Multi – The perfect partner for in and outdoor renovation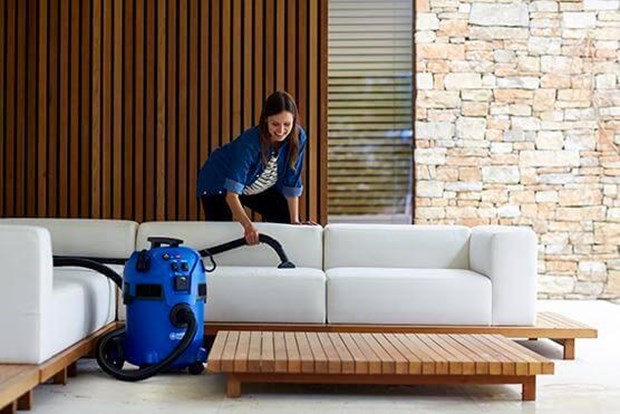 Clever Cleaning with Nilfisk wet and dry accessories
Optimize your wet and dry vacuum cleaner with our range of accessories.
For example, our top selling Car Kit that among others includes a Turbo nozzle with in-built, rotating brushes, you can get in deep when you vacuum the car mats.
Clever Cleaning - Push&Clean
As with all Nilfisk products, it is a case of Danish design quality with smart, in-built functions. The Multi II series separates itself from the previous models by being equipped with several smart features. As a standard, the Multi II will tell you, itself, when the filter needs to be cleaned. On most models, there is even an in-built innovative and unique Push&Clean function, which makes it possible to let the machine clean the filter by itself, by using a wave of pressure around the filter.
Dealer Locator
Use our dealer locator to find the most up-to-date information on Nilfisk dealers near you.